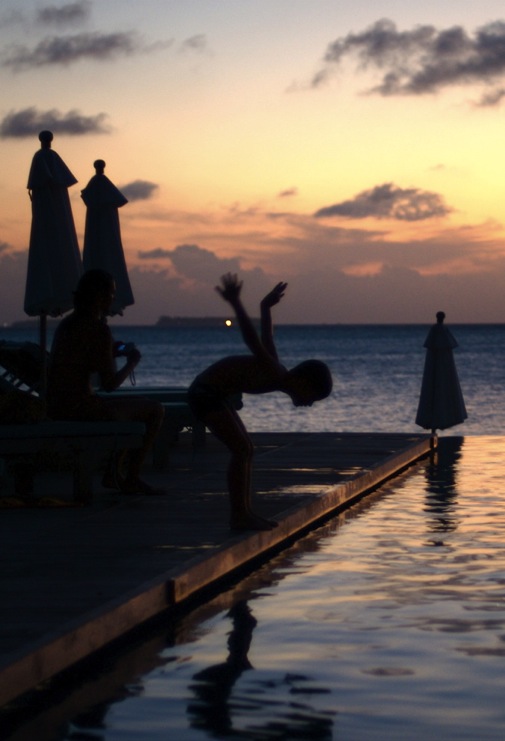 With Caution
I am often in the background,
reaching for his soul,
trying to prevent any harm,
yet his Dad has always told me
to let him, "Be free."
I watch him as he spreads
his arms out wide bends over,
and then dives into the deep,
losing himself for what seems like
millions of seconds
only to reappear again, unharmed.
He is all questions with no
settling and the very best
thing since prank phone calls
and double stuffed Oreos.
I sit back and view my eyes,
my ears, my nose, and all other
parts of his Dad staring back
at me, and I lose myself
in his form.
A swimmer. My son,
the little fish that could...

With Caution
He raises his head up
to look at me, eager
for towel-drying, and I
blink back to reality,
unafraid to let him
have another go at the ocean's
grasp. With caution,
I let him lose himself once
again and I lose myself
some more too.