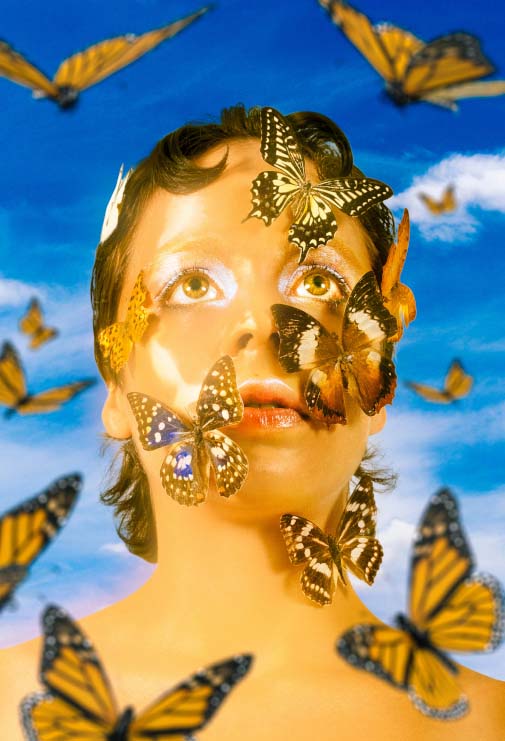 Winged Secrets in the Chest
Stand still,
hold your hand out,
be patient.

Our youngest son,
eyes wide to any shift in the air,
any changes felt on the skin,
remained statue-like, poised,
ready to receive.

We stood in line for entry,
a hot house room with windows on the ceiling
and wings on every leaf.
This was the art of waiting—
the trickle of sweat
as we melted
in the indoor rain forest.

While other children cupped their hands,
reaching out into the space
of not yet appearing flight,
both of our sons gently looked
with gold-touched eyes of awe,
respect for habitat.
Never assuming they should possess,
they witnessed,
leaving this world untouched,

Winged Secrets in the Chest
observing with the heart,
taking mental photographs
to transform into harmonic chords on the guitar
or the graceful shapes of a sketch.

Looking back across winged time,
I see how the monarch's stained-glass stripes
informed my younger son's brushstrokes,
how the two-tailed swallowtail taught his brother
to layer background vocals over
a subtle piano line.
The secrets of the butterfly room
cannot be taken,
they must be felt inside the chest.