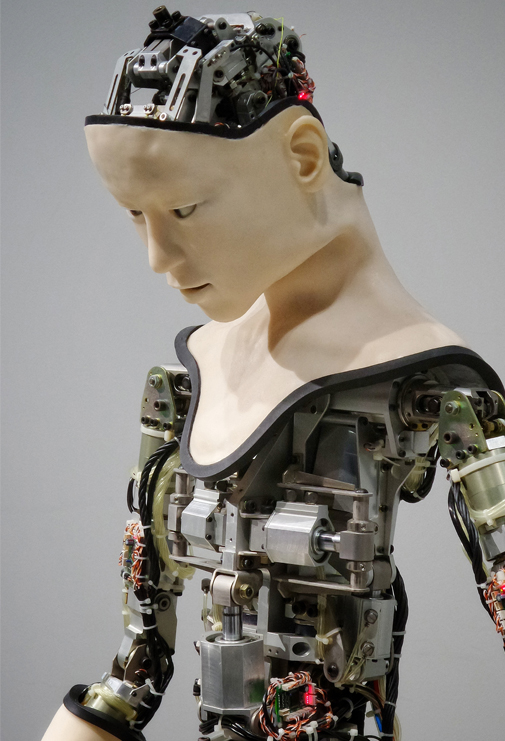 Who is Afraid of AI?
She had a name and was game to everything
Ask her questions on climate to start-up
Climate and she replied with a smile,
Exchanged pleasantries with ministers
And dignitaries and made half of the
Beach city fall in love with her.
She needs visa to travel, is darling
Of the press and bureaucracy
And many who could afford thought
In terms of a mate like her, programmed
To perfection. For them she was a beauty
Clothed in fancy dress and seated on
A chair with royal elegance and they
Found no clashes with Artificial Intelligence
As long as she charmed.
I know not with exposed interior
And wires for her veins
And steel tubes for bones and circuits
And sockets, male and female matching
What would have been her impact
On her opposite sex.
I know sex is ruled out. It is
Primitive for those run by AI,
With game theory taking
upper hand, but still there could be
a connect. Would you fall for your lady
had her skeletal ribs been on display?
Who is Afraid of AI?
Is it love or hatred or fear that
Made them present a dissection
Of her existence, inhuman, repulsive
And … Are we afraid of her intelligence
And want her to be remembered
As what she is, a machine, what if
she could understand emotions –
sorrow, pain, joy and laughter –
and reciprocate!
Machines are finally
machines and the leaner they are
the meaner they profess to be,
hyper successful in pleasing their owner.