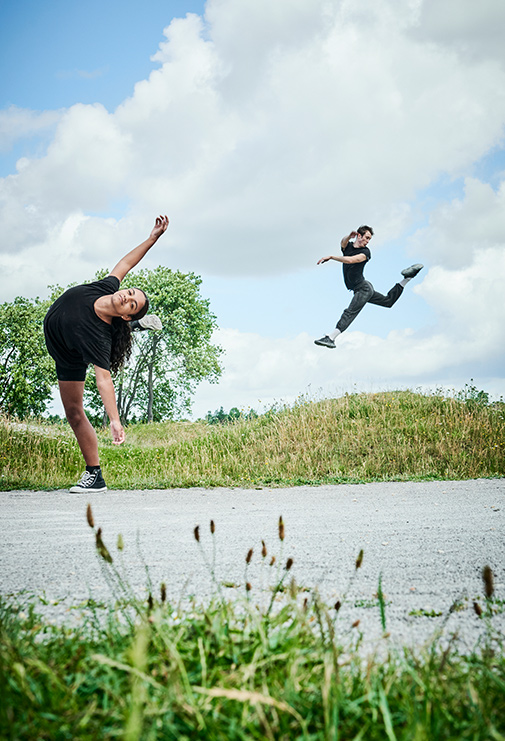 we're not falling out of the sky
Saunter up the ridge, monkey
climb the oak trees, spiderfolk
on the upsides of copses
of birch and conifer down
into nothingness & whispers
the rising scent of meadowsweet.
Loop & bank, float & dive.
I'm swallow, fritillary, Apollo.
I'm Icarus
without the wax.
No flight in cloudland's ever
the same for a wild white wingless
ride in playful air, pirouette
on poplars, en pointe on a tip-top twig
pluck the topmost plum. Weightless
we're violet eyed, miraculous
leave golden glow trails across
your toytown, sparkle-fire, flash
finger lasers, cabbage white & crow
we salute you. Free from
commute, congestion, queue
& coercion. Exuberant
in body-turn, limb-twist, salsa
through cumulus, gravity's a giggle.
Heel flick & upside down hug, slow glide
we're not falling out of the sky
into a kiss for the pure pleasure
of touch, tickle light, sparkle, tumble.
Free in mid-air, you can't not watch
our hurl & glide – earthless roisters
all hail the technology of joy.