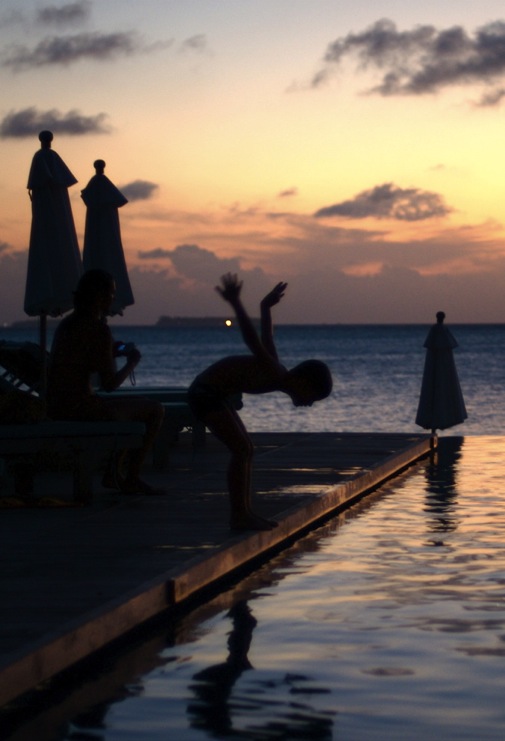 Vigiles
Seated in shadow she glances at a
Squared porthole on the past composed.

Deck puddles evidence previous dippings
Whole-hearted plunge or tip-toe tap untold.

Weight now pinned by pelvis and heel
This commitment is not quite firmly framed.

Pose set, yet as yet not unbalanced,
A mill swung pivot hinting coy.

An unwarned navigator's stitch pierces the bay
Safety emerging from his forearmed eclipse.

Furled shades mark their watch. Above, behind,
Below. Their itch stands contained.