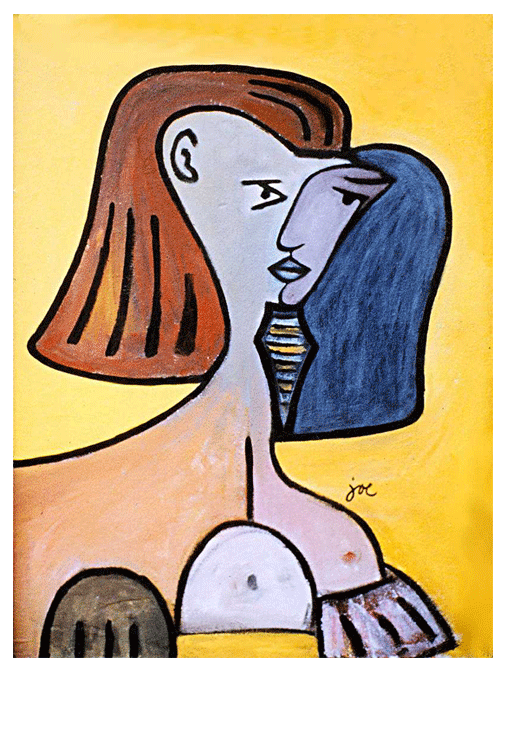 Two-faced beings
Are we unitary or split centers?
One face blurring with another
or, another emerging from the shadow
of the former in the private/public spheres
despite best control, it slipping out
the subterranean
and taking over.
Are they identical or different images?
these painted masks we wear
along with the Seville Row suits everywhere
the human visage as seen/ pictured/reflected
in the honest mirror
the source of multiple copies---
some, same
some, the different version
of the ideal

realities buried deep
surface with terrifying speed
and we stare at our own incredible other!