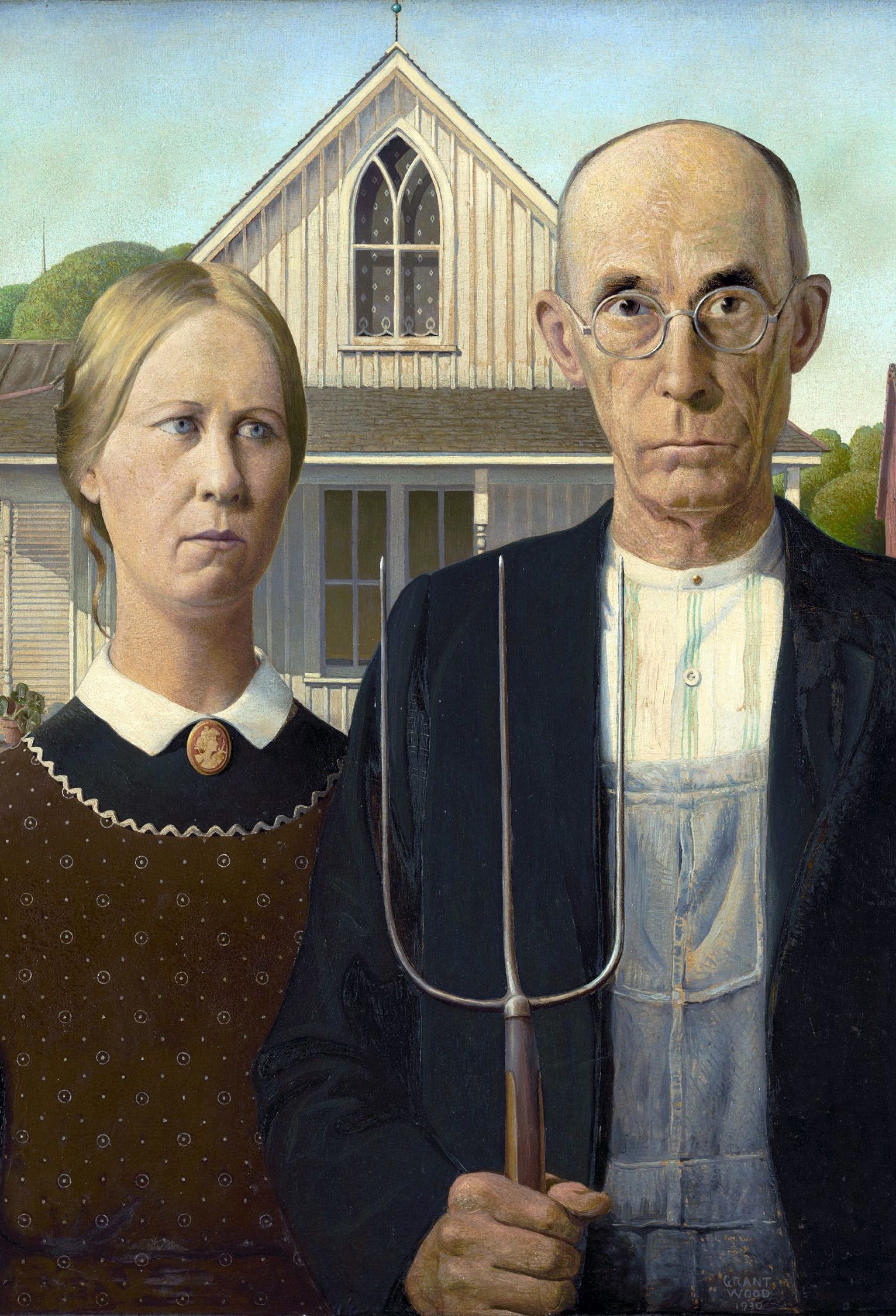 Trinity
We were born and brought up on this land. Our roots have been here for always. Back and back – our tree grew, inked in the front of the family bible. The book got swept away in the great flood, along with Grandpa and half our steers, I can remember it clearly.

We married young.

Seasons and years turned by, births and deaths, the sun always rose again. Crops grew, crops failed; one step sideways, one step back. With the clash of metal on stone, we dug our tears and our seed into the ground.

Pain and joy – the earth took all, twisting and queering our efforts.

Perhaps we might have migrated, but our roots were deep and entwined and we had been there too long. With no stone to step towards, we endured.

We became worn.

Sweat and tears grooved our faces. We weathered. Rain and sun bleached out our clothes and skin, and the wind blew the very fat from our bones.

Our marriage is a pitchfork, the middle tine stabbed into the dust so far, that we twist and turn in the earth's breath. Together, we married the land – an unequal trinity, until the end.