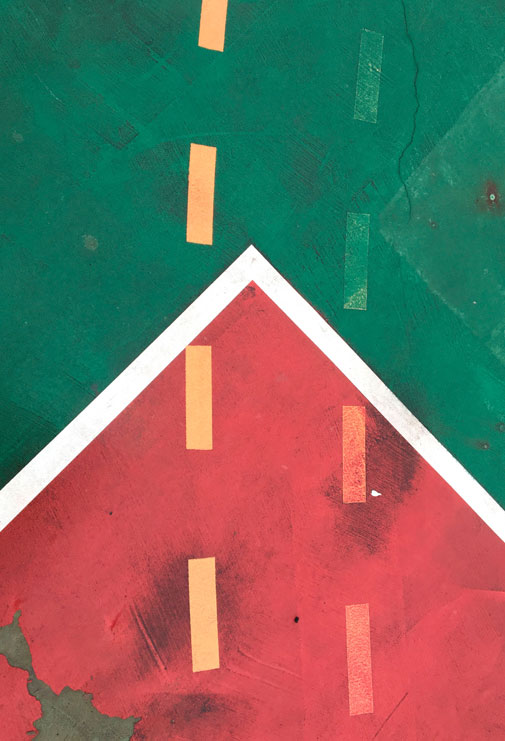 Triangular
I want to be triangular
(I once said)
I was thinking about
points and pleasure
and I was trying to be funny
because you were so sad.
Shall we head up the main road
(I said)
and talk beside some river?
You can borrow my red blanket,
my velour dress, my shoes?
Oh but we can't go out today
the doors are glued together
But we could paste a window
here, and add some light.