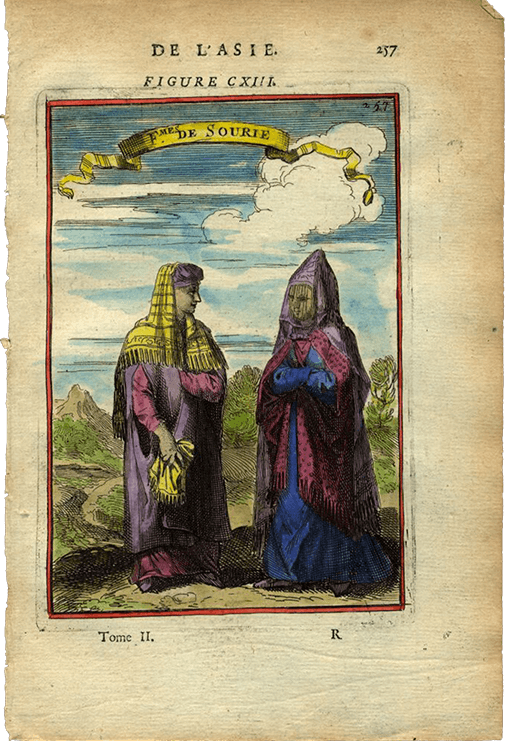 Torn from the same page
We both know
the scratch of blue
the tread of green
the puff of holy white.

We fear

the bruise of purple
our need for pink
the danger from a fickle mouth.

We see

the comfort from closed eyes
beneath the veil,
the tempt to touch.

We will not know

the numbers inside and
outside our margins,
the bleed through borders,

the purple dye of the city
smell pervading, dredged from
the sea, fragile boats.

Our pink, our purple
now arrows pointing to destruction.