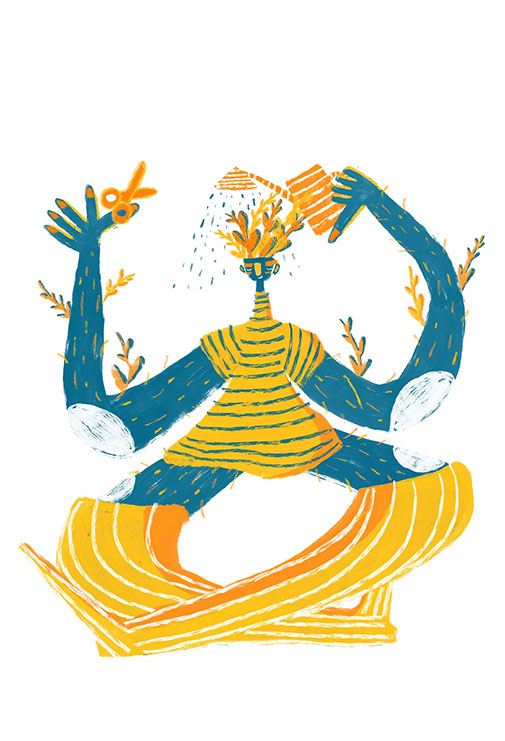 The Quiet Hum of Existence
Her limbs are made of lemonade.
She appears every night in my dreams
wearing circus pants to make me smile,
and watering my mind
with fertile thoughts of what is possible.
In March, we hit the pause button.
Tomorrow has become a challenging concept.
"Why not dance today?" she asks.
"Why not walk, even if it's raining?"
My sleep time godmother
keeps offering suggestions,
and I listen.
She plants seeds for me and for many.
I start to see familiar faces.
Each strident walker and avid bicyclist
has the telltale signs of someone
who hears the same whispers.
A green sprout here, a dangling leaf there,
everyone is connected by the growth of hope.
We oil our joints like the Tin Man of Oz,
by walking.
A newfound agility makes taking new steps
much easier.
Some days we start from scratch
with a new patch of earth.
Other days, we water the same rows,
clip branches, help guide the new buds
reaching for sunlight.

The Quiet Hum of Existence
The secret ingredient is movement,
using one muscle at a time—
a spinning wheel,
a steady heartbeat,
the quiet hum of existence.