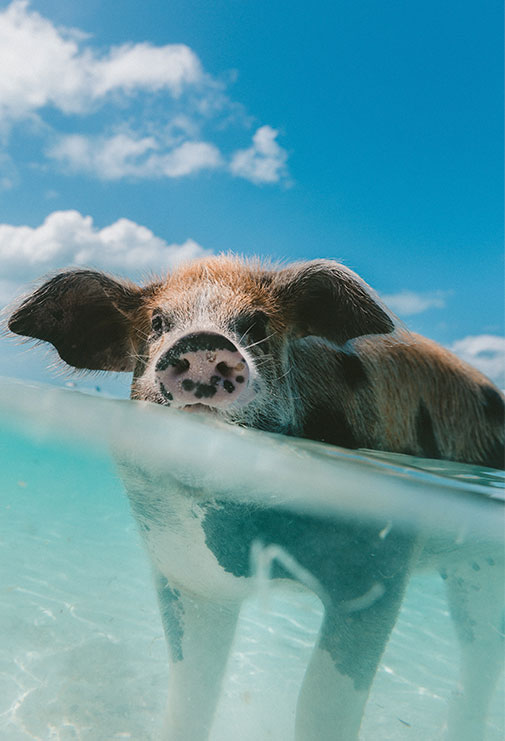 The Pigs Parts 1 – 5
1.
'Popstarz' – (I Google
this now; the first result
reads 'The Good
Old Days' in blue font) – dancing
to 'We are the Pigs'
before the Thameslink crawled
towards a Z-bed on the floor
of a friend. His bedsit was
in daylight; his kindness,
treasured.
"We are the pigs…"
sang Brett. I walked
amongst trees, too young
to feel hungover.
2.
The pigs are watching,
judging, nit-picking; no Facebook
timeline unscanned, no Twitter
feed unscrolled. The pigs, after all,
need their fill.
The pigs need their swill.
The Pigs Parts 1 – 5
3.
A Golden Girls episode – Rose looks
after Baby the Pig and says,
"I'm not sure what the normal
temperature is for a pig…"
Years later, my friend,
over Cappuccino Cake and Earl
Grey, giggle at this line,
while Manchester's wet grey
cars crawl along Piccadilly.
Always too near
the station, always too near
going-home time, my friend
and I are schoolchildren waiting
for the bell; empty crisp packets
flutter around nearby.
4.
On Sunday mornings, the pigs
sizzle on the breakfast plate
…and here we lapse, our vegan
days ending with the turn
of a calendar page, or the bite
of a fork.
The Pigs Parts 1 – 5
5.
Last month on the farm, I recorded
the pigs on my phone. I listen
to the Voice Memo today
and the pigs grunt merrily
in the background. It's our voices
saying "Hello, piggies!"
that stand out; happy holiday
voices in the sunshine,
talking softly before the storm.