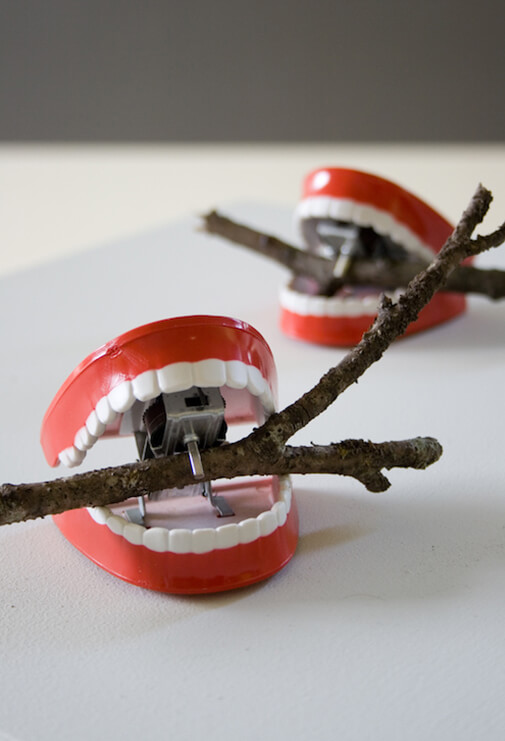 The Mouth Trap
You've got to stop winding me up-
great teeth, but connected to nothing.
No brain to engage.

You disembodied escapees from the night glass
I spied with my little eye
from the comfort of my own childhood
that night my grandmother
stayed over,

look at the twig in your own mouth
...yada...yada...yada...
before trying to find the toothpick
...yada...yada...yada...
under your brother's tongue.

His bark though is far worse
than his bite,
but every blaze begins with kindling.
With these splintered words
a mouth could set the world on fire.