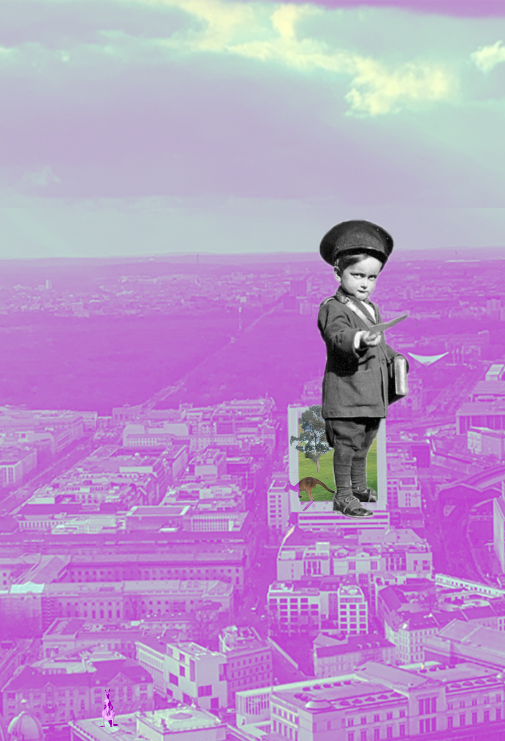 The Messenger
Like a diminutive bellhop calling out
for Phillip Morris, a boy straightens
his hat two sizes too large, frequents
the stock exchange, dolls out memoranda
with unsolicited smiles & endless vigor
serving papers to executives, breaking fasts
on rooftops above the corporate fray. Alone.
Undaunted by gossip, he steps out
of a Kodachrome moment emerging
as a black & white photograph: sharp,
focused, distinct against an anemic skyscape;
primary colors gone sepia display hues
faded by sunlight, visual wavelengths perceiving
the city's former grandeur in muted pixels.
Hazy, dark skies shade somber buildings;
commerce still thrives behind stone walls
to the sound of typewriter keystrokes
& Johnny Reventini throwbacks exchange
personal privacy for vocal trademarks,
rainbows for a gloomy metropolis.
bold saturation for a dated messenger.