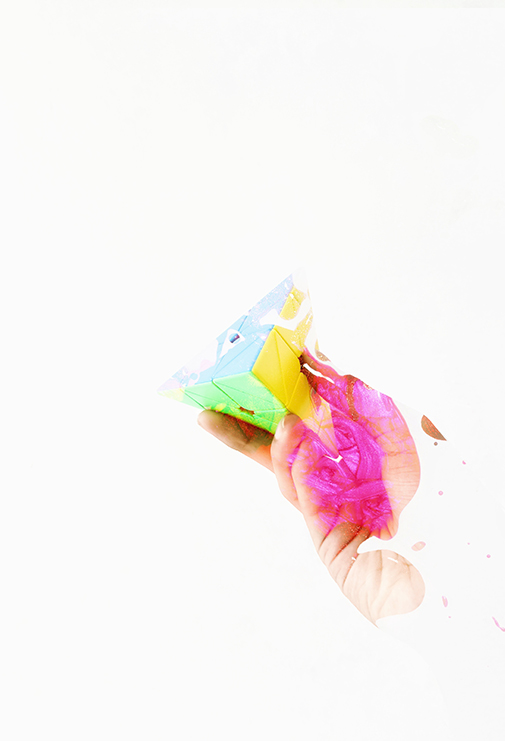 The Mess of Mindfulness
I remember writing at the laptop on a little built-in desk in my kitchen, thinking painting would be another way to express myself, but I couldn't tolerate the mess. I went on using my mind as if it were a removable body part.
During Covid, when everything changed, I stopped worrying about cleaning and other endless mindlessness.
Today, I hover over the work table in my room at the end of the hall, moving between gesso, fuchsia pan pastel, a water spray bottle, a coffee spray bottle, ModPodge, the Stabilo pencil, and aqua and yellow acrylic paints. Some of everything is on my hands and my forearms, smeared across my yoga pants. I lift up my creation and spot a violet rash in the shape of the Caribbean islands peppering the inside of my arm where I sprayed fabric glue and forgot to wash it last week.
With my arm raised I wait in mindfulness. The sun shifts, angling in to the fusion of hand and handiwork, a radiant boundaryless expression.