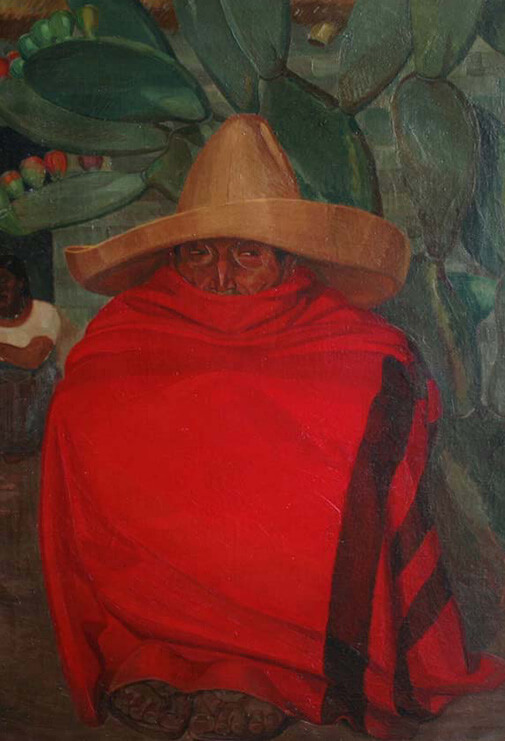 The Lament of the Sombrero Man
This sombrero and this shawl -
these worn-out slippers
are my only possessions.
I squat in the dark
at night -
the cactuses keep me company.
During the day
I sell myself piecemeal
and yearn for that night
which brings with it a new dawn.
As I squat wrapped in this shawl,
No shelter, no fire to keep me
warm
my eyes await the sight
of that revolution
that nowhere, never erupts.