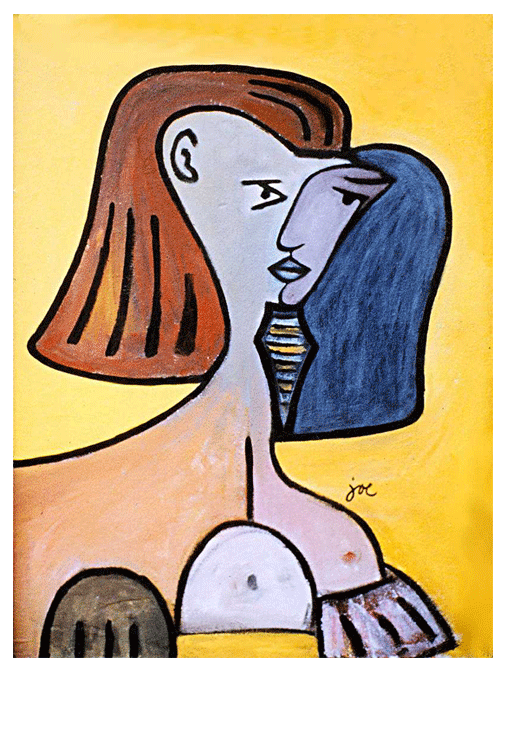 THE FINAL GAME
We are joined together as two playing cards. It's as though we are stuck in a nightmare: a catastrophic handling from an inadequate, amateurish dealer. Like he cut sharply, too fast and we flew crisply, as one.
Our mouths struck diamond kisses, encompassing and nearly suffocating. Her face, which only minutes earlier had showed a royal flush, was turning blue, cold seeping into her bones.
The crunching noise convinces me the game is nearly over. Piercing screams and shouts rent the air, then subside as the 'bus hits the jagged rocks at the edge of the road. As we tip into the ravine my last memory is of the sharp rings of her necklace thrusting into my throat...