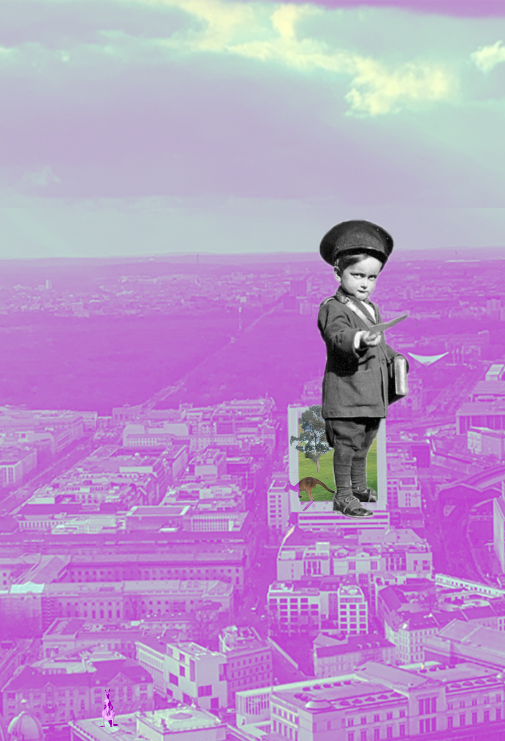 The Club
The child stood like a colossus.
Feeling smart
he reached into his satchel and pulled out a flyer.
It was his first day on the job.
He eyed giant passersby
tiptoeing on the asphalt
moving warily across the city skyline.
One approached,
slightly flushed with an air of uncertainty.
Tipping his hat the boy asked 'Fancy a dance?'
'Perhaps, but I don't trust your eyes' came the reply,
'I do however find myself at a loose end'.
The boy jumped at this obvious opportunity.
'In that case, there's a club behind that tree.
The marsupial will show you the way'.
Slightly exasperated the fly-ee retorted,
'Oh for heaven's sake!
I am from Brobdingnagian
and consequently far too big for such an establishment'.
'Fear not' said the uniform clad lad.
'The magic instigated by the transition from purple to green
will cause you to get small'.
And indeed, that is what happened.
Oh what a night of music and dancing.
One to be remembered forever.