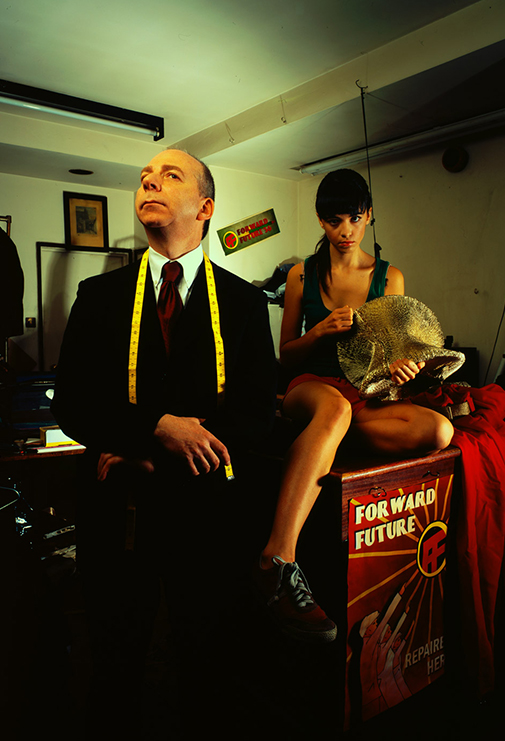 The Changeling
Dearest, I told you, Take Your Daughter to Work day
didn't mean ours, not this one. The way she mocked me
as I bent, measuring an inseam with my tape, pinning
its metal edge against an insole without tickling

and lifting it up to the groin, discretely. She groaned
and rolled her eyes, then lunged, and for a moment,

I was more than sure she would displace me, reach up
and grab…but then she turned, distracted, fishing

through my wallet to pad what you'd already provided,
and then (blessed moment) sashayed away, the shop bell

jangling, the doorstop expelling a soft whoosh to stop
the slam. What I wouldn't have given for a willing heir,

male or female wouldn't have mattered, to take over
the shop, but she will never, gone, no doubt, as soon as

the first sugar daddy comes. And no, dear, I'm not blaming.
I know you, know we, did what we could. This one's

a changeling, all tooth and claw. The sooner she's gone,
the sooner we'll rest easy, no more scissors beneath our pillow.