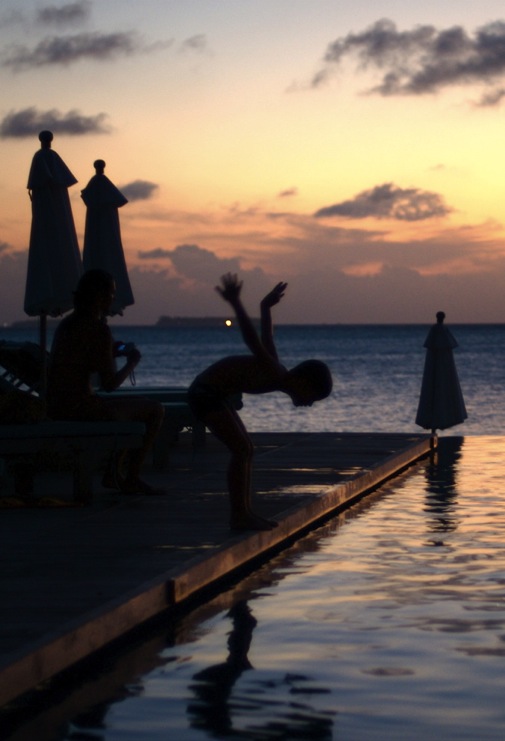 Taking the Plunge
There is a boy in the water broken by ripples, he dares me to dive in after him. As I draw back my arms so does he.
Will he come leaping out of the water to land by my side? Or will he take me by the hand as I break the surface,
welcoming me into the cool dark waters. Joined as one we
will swim like fish.
Could he be warning me.
"Don't jump, it's not safe, danger lurks, go back to your picture taking friend"
Yet he beckons me in, drawing me like a magnet.
I prepare to dive and chance my luck.
As the evening clouds gather on the horizon I am at the point of no return.
Will I return?
Will my life ever be the same after I take the plunge.
Only one way to find out.
Here I come.
Get ready to catch me!