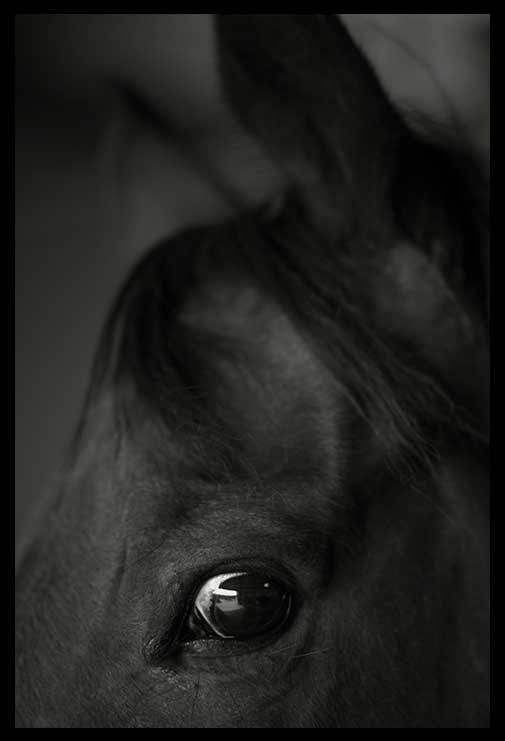 SUSPICIONS BORN IN A STABLE
It was only a horse in a shady stall,
chestnut pelt faded to shadows
by the dimness of the stable
in the run up to a turn in the weighing room,
but I found myself drawn
to the area between forelock and its left eye.
It's a trick of the light,
I told myself … and edged closer,
squinting:
it couldn't really be an indentation
like the impact of a ball hammer.

The magnificent beast probably shied away
from all strangers.
The terror in its eyes
was a projection
of my ignorance.