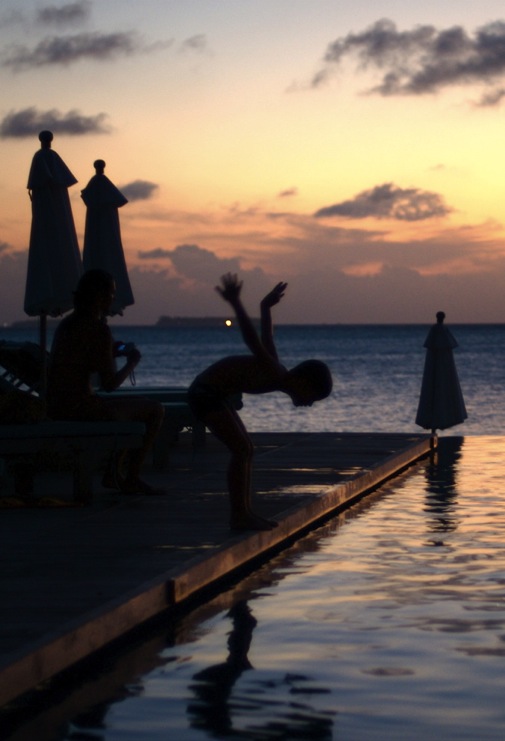 Suspended over my reflection
I have found myself in that position a few times in my life.
Do I jump? Do I push myself to discover what is beyond my reflection?
A bit like Alice through the looking glass; a journey of gathering force , growing up and feeling fuller.
Painful though leaving the safety of the pier.
I have done it enough to have strong memories both of the exhilaration of the discovery and the sadness of the loss.
Emotional milestones those times that I sat suspended , almost like the growing happens before the jump:
-The paddling in adult life in the lake of my university town, having left home with a conviction of my decision. -Vesting myself the robes of the professional, when I jumped off from the pier of the thinkers into the sea of the doers. -Taking a big jump of living, dreaming and living in a borrowed language, discovering a new reflection of myself there and wondering gradually why and how I missed my old one. -Then the dive into parenthood and redefining myself through these little co-constructed reflections that grow different and separate.
And now, the fluidity of my reflection is once more enticing, almost like a gravitational force.
"Is this all? Do you need to do the journey once more? All you full enough?"
It could be that some of us grow by sitting still on the pier and others need the jump. I don't have an answer for others.