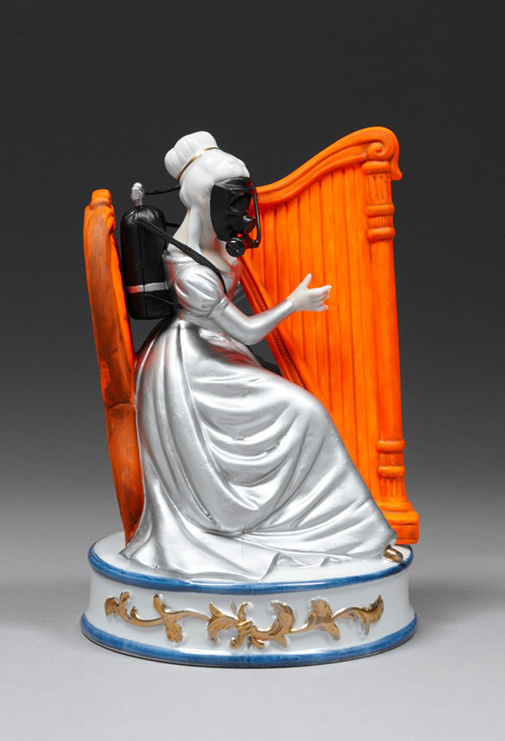 Style notes for Autumn
Welcome to the Autumn issue!
This season's colours are cold metallics
with highlights of lead blue
accessorised with burnt orange
and high gloss black.
Skirts are worn full this year
and longer than we've seen for several seasons,
floor-sweeping with a half-bustle,
sleeves are demi-puffed
with a bracelet-length glove-stocking lower arm cuff –
the exposed wrist is the new cold shoulder.
Your muse for the season is:
Westwood meets Austen at Guantanamo Bay.
Orange is the new orange, black is the new black.
Your watchwords are: demure meets flamboyant.
Keep your maquillage porcelain. Wear your hair up.
Fire is last season. Autumn is all about the quality of air.
Take your oxygen neat. Straight from the tank.
Carry your tank with you, backpack style.
For the best protection, a full face breathing mask
should be worn at all times.
Soften the modern edges of this look
by being classical in your choice of leisure time activities.
Remember this is the season to go back to school.
Learn a new skill.
Style notes for Autumn
Harpists will be in big demand this year.
Gird your skirts, breath deep, and pluck.
You are now fashion forward.
You are ahead of the pack.