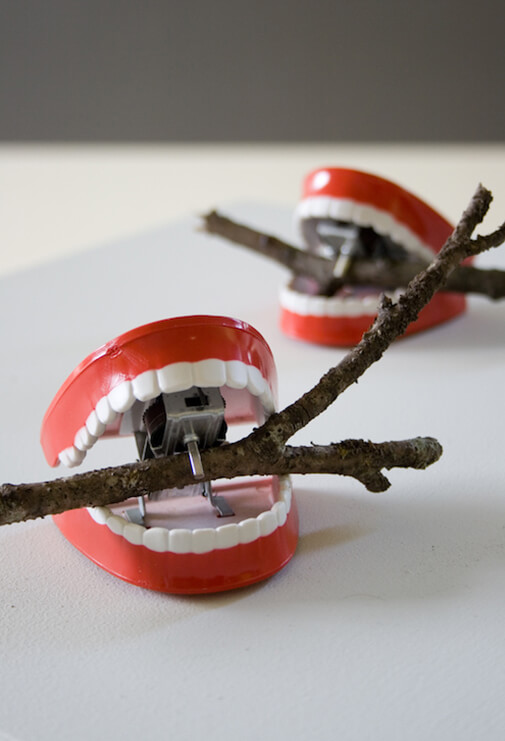 Strange Medicine
I can only describe it as a feeling
of time ticking toward an end,

when a man sat opposite me,
a scarred face that read like
a philosophy of violence.

"Is this seat taken?" he asked.
I shook my head. He continued,
"It's cold outside." I nodded.

When I eat lunch, I prefer
silence. Hopeful invisibility.
Nevertheless, he continued,

"I have 20-minutes to tell you
about the wonders of the world
and the folly of man."

I bit into my tuna sandwich
as he unravelled ignorance,
and the devil within science.

I contemplated the facts:
I'm a grim magnet for oddity.

Strange Medicine
He sipped a flat white, wiped
foam from his lips, and cleaned
his moustache with his sleeve.

"Beware evil spirits living
in the mouth and head", he said,
and leaned in with a whisper,

"They're foolish thoughts, and
words foul as unclean breath."

Then he produced a chewing stick
from his pocket, placed it deep
in his mouth. Crushing bites,

twisting, pulling the white bark
between his teeth as if he had
a quasi-eating disorder where
he was both predator and prey.

And then he belched an abrupt
end to a strange 20-minutes.