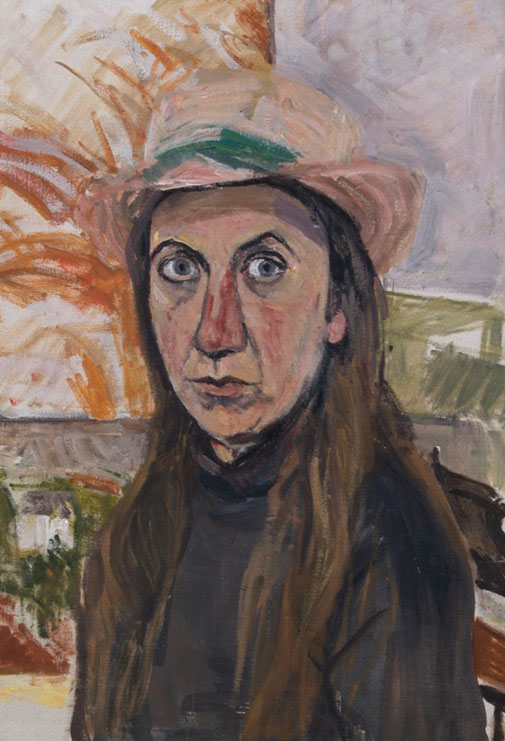 Stemming the Flood
She did not want her portrait painted but the man insisted, dragging her by the hand and positioning her in the garden. She wasn't sure whose garden she was sitting in; she was certain it wasn't his, the artist's, it was far too well kept, unlike his clothes which were mismatched and asymmetrical as though he was only part of a whole. She looked around, half expecting the owners to come bounding outside, demanding to know who the hell she was and did the artist think their garden was an art studio? Her hands fluttered like two trapped butterflies in her lap, her heart blooming too large for her chest.
'I have to go,' she said and stood up. The artist tilted his head to one side, studying her, weighing her up. He saw a shred of guilt in her eyes, razor fine, invisible to the amateur eye.
'No, you don't,' he said.
Their eyes met and the weight she felt in her chest lessened slightly, her muscles relaxing as though a warm hand manipulated her heart. She sat back down, adjusted her hat, smoothed out her skirt, and looked at the artist with eyes the size of moons.
She was not beautiful, this woman, nor conventionally pretty, but she was handsome, striking, the same way a statue is striking. The artist saw her in the street, walking along, her eyes fixed on the ground as though she didn't trust her feet to take her to where she needed to be. The artist stopped, turned, and drank in this unassuming woman, a woman whose inner voice demanded to be heard.
There was sadness in her eyes, thousands of unshed tears waiting to be ejected. She looked at him now, and he saw boldness, defiance, a hint of heartache reflected back. He decided not to pry, that was not his job; he was meant to paint, to capture the spirit of this strangely handsome woman, to show her his interpretation, to see her reaction, the light inside her eyes as she recognised herself. That was his job.

Stemming the Flood
So she sat with her salmon pink hat at a jaunty angle, her eyebrows pencil drawn lines, her nose like a strawberry mountain, and tried to not let her fear show, fear for her son who had gone away unexpectedly a week ago, who she hadn't heard a single word from since. She remembered his hands from years ago; tiny podgy fists swallowed by her mammoth ones, the strong beat of his heart during a crying fit, miniscule lungs fit to burst, and felt her heart spasm and contract.
Sitting here, in a strange garden, a strange man painting her, she felt oddly removed from herself, her situation; although the weight of yesterday's words were too much for one crumpled excuse of a woman to bear. And she knew she shouldn't accept them because if she did, the tears would come, a flood of them, ruining her strangely handsome portrait.