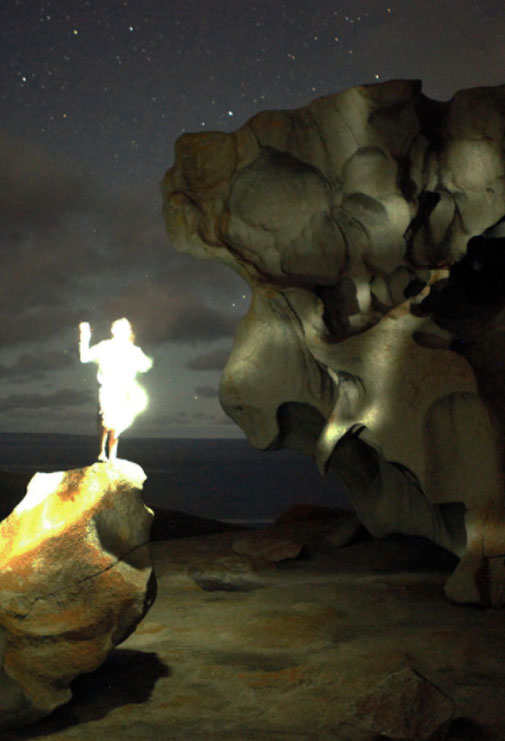 The Star Child's Mother
The star children were prone to boredom, they glimpsed earth from their galactic perches and mistook the bright lights of the vast metropolitan cities for their own kin. One night they lingered too long on earth and their mother searched for them. She noticed the sand sculptor on the shore, melancholy, wistful, as he carved his dead father's face in the dune. First she hovered, curious about his earnest efforts, and he thanked the constellations for raining their light upon him. He prayed and whispered his father's name, invoking the Angels of Mercy, asking them to help his mother in hospital, lately diagnosed with dementia.
The star children's mother started to cry when she heard him and the more she cried the more she shed tears of luminescence. The beach glowed with her light and the sand sculpture was not just a likeness but a conjuring. The sculptor looked up and saw his dead father's spirit rise from the ashes and sand and potash. May I have this dance? He took her hand and danced into the ocean.
In the hospital across the shore the woman with dementia awoke and sang a song about star children and especially of her son, who loved building sand castles and imagining his father as Neptune, King of the Ocean, and of his mother, a nymph so fast in her downward dive of the deep that she had wings and bred her brood, sometimes called starfish.