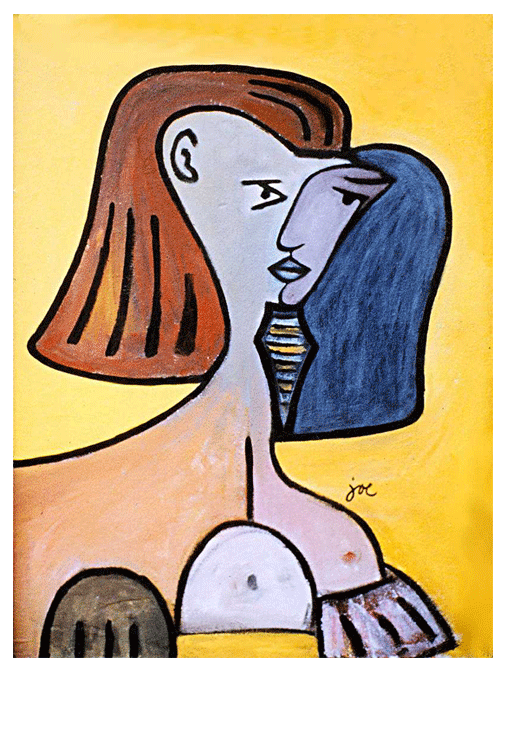 Sphinx
The dark side of the Sphinx, and His mistress.
Turned, milky white,
And her, ashen grey from the split.
This incredible, Regal misfit;
Now valiantly galloping, with cloven hoof,
To rejoin her feminine, suckling bosom.
Without the other - dead of life.
Their yearning magnetises, to regain with the other,
Joining - as if to speak from one mouth,
of the attrocities inflicted upon them.
With the glowing, yellow backdrop of the blazing, desert sun - golden;
Illuminating them. Offering hope and warmth;
To ignite their new beginning,
As one, reconciled along the Nile.