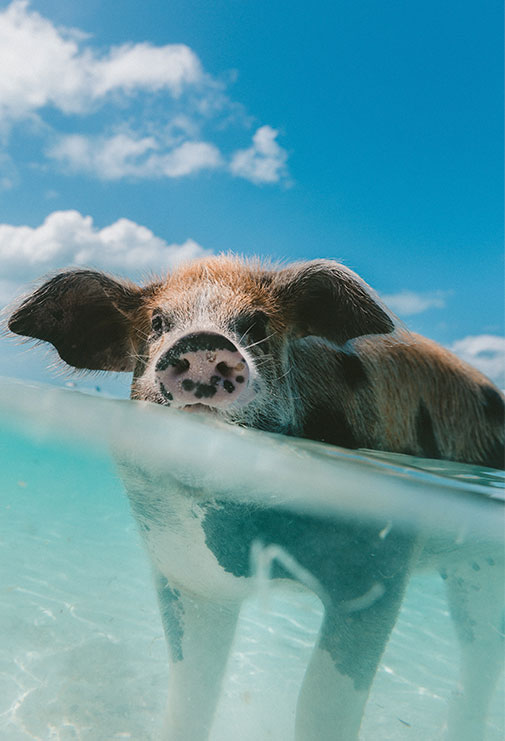 Ship Pig
In the bush you pranced proudly,
Chin up, tail erect,
Tusks arranged like pistons.
Brambles brushed your bristles
As you trotted down trails
Of your own making.
On the farm, your trails stopped
At wooden rails. You fed all day
On corn and slop,
And the occasional rattler,
Like the one you gobbled up
As the farmer boy watched in horror.
Now here you are on the desert isle,
A castaway smiling in the surf.
The hot brine burns your scabs,
Soothes your flea-tormented hide.
Cruising bull sharks relish your musk.
Now is your chance: to blaze paths
Up to the island's high places,
Down to the shore for daily baths,
To mark territory, not time,
To recapitulate past lives.