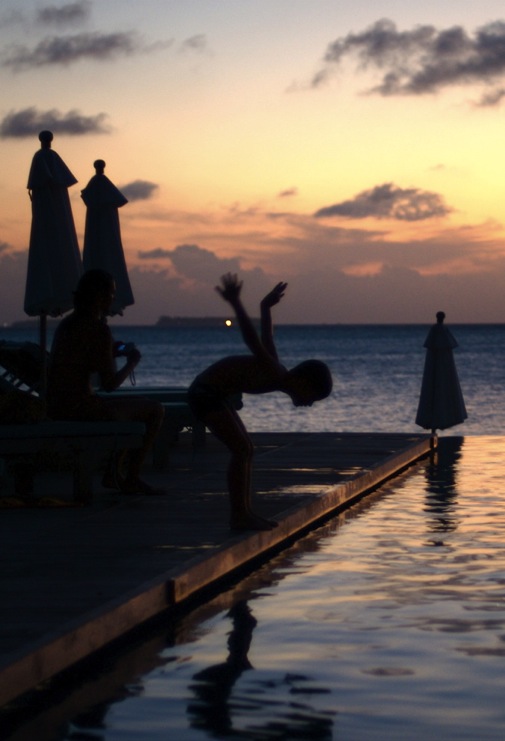 Sea… or sky?
Tip-tilted
on the edge
of infinity,
I do not know
whether to dive...
or fly.

My shadow
and my reflection
are already one
in the water,
but my soul
hovers,
torn
between the questing, rippling deep
and the unending sky;
leaving me balanced
on this narrow wooden bridge,
which is neither one,
nor the other.