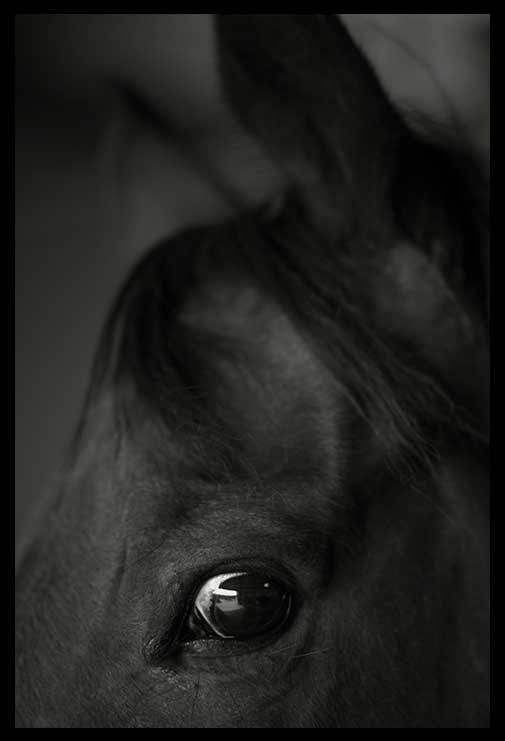 Running Naked
I look out from the brown and the calm
of what I know,
onto green velvet land and sun-tanned straw.
With heartbeat and hoofbeat,
the only path I want to take
is out.
Set free – I run past fields,
as if they are mountains.
I will the air to surround me with
more than just life breath –
to fill me with presence.

This gate is merely a suggestion.
I cannot be contained.
No saddle, no reins.
No man upon my back.
No – I am not this.

Seeing through to the clear light
on the other side of this door –
I see through you.
I see through me.
I lift the second lids of my eyes,
uncover the unnecessary shield,
unclothe myself of convention –
leave behind what you think I should be.

I will run.
I will gallop at full speed.
Just watch me.