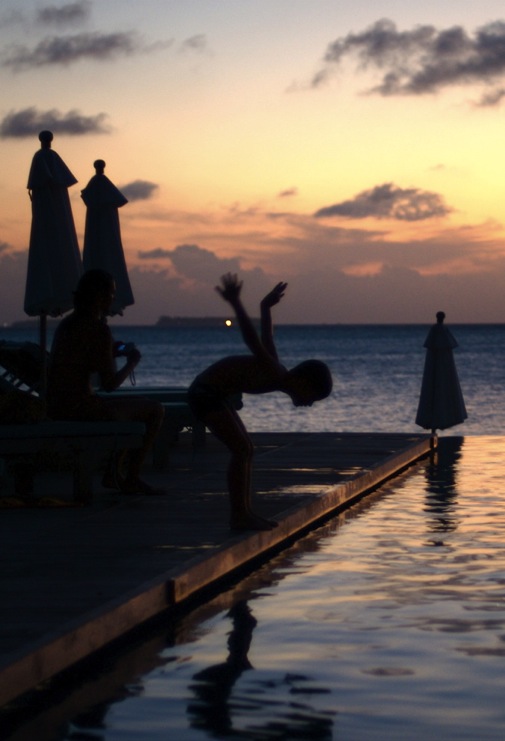 Return
Since stroking water is out of the question,
we postured, all bent out of shape,
before breaking and twisting to get in.

It looked inviting, and we knew it'd yield
if we told it to. It shouldn't be so blue
and soft if it doesn't want anyone to enter.

More of a return than rupture;
a jackknifing, most unlike an insult
or a wound, makes us partners or allies, doesn't it.