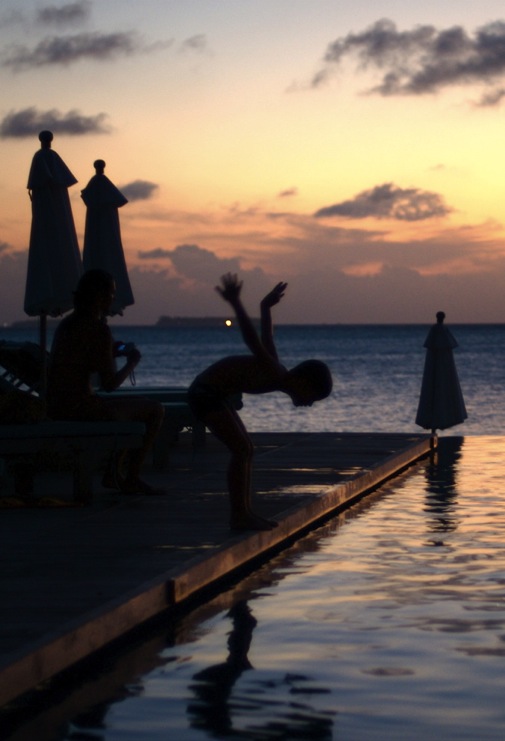 Recollections of Water
I'd seen water like this
In open fields of dreaming,
Teeming with a texture I would dare to touch
But without remembering
its pattern under fingers
Trying to remember literally each drop in its
Gorgeous ratio
(Past daily rations from a canteen, old friends wishing to reconvene)
Synchronized to swim in this
Velvety softness
Reflections upon reflections
Sights changed with states of mind
Belonging to yesteryear.
I have
The fear of drowning in memories
Warped and pinched by
The seduction of
Lunar bodies
Harmonies that existed beyond the rhapsodizing
Of the hindsight blighted traveller,
Nostalgia dealt
In slices of sepia filters
To when I was
The boy,
Where all such properties
were peripheries,

Recollections of Water
Mind set on the hard test from ground to sea
Muscles ready for the collapse
Of particles' moulds
Grabbing the feet in a hero's welcome
(When we dealt in image and metaphor)
The future established before he began -
Poised, birdlike; halted in mid-flight.
Maybe that was me,
When we worked in image it was always hard to tell
Who created, having honed out the feeling
In sculptures of pixel
Scalpels of narrative that taught us who we were
And who to believe in
But this is a treasure that I choose
To invest in,
Waiting
For the sea to come back to me;
Sight and taste and touch and sound.