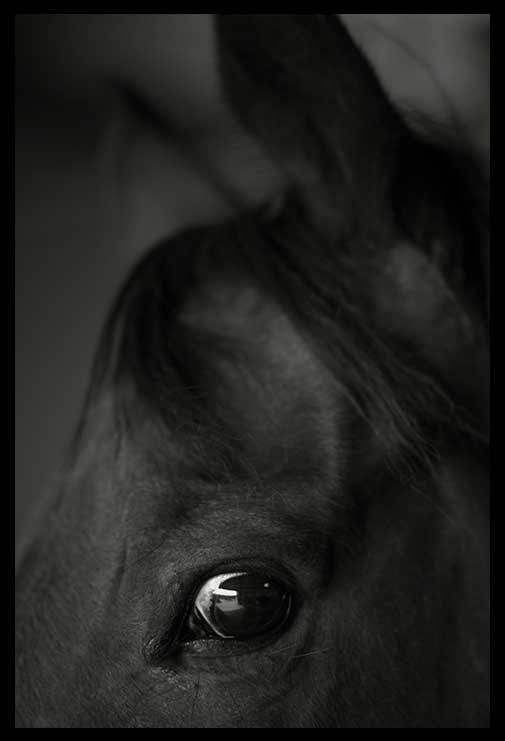 Quick, Before the Gate Closes
The eye wide open.
The look of surprise.
The wondering.
What's out there?

Do horses
cogitate
marinate
propagate
their own direction?

Can the beast
break his own chains,
having known only the reins
to guide him?

Sired by mustang
wild
so many moons ago.

Blood remembers.

The wanting.
The fear.
The freedom.

Ah,
The hopeful glint.