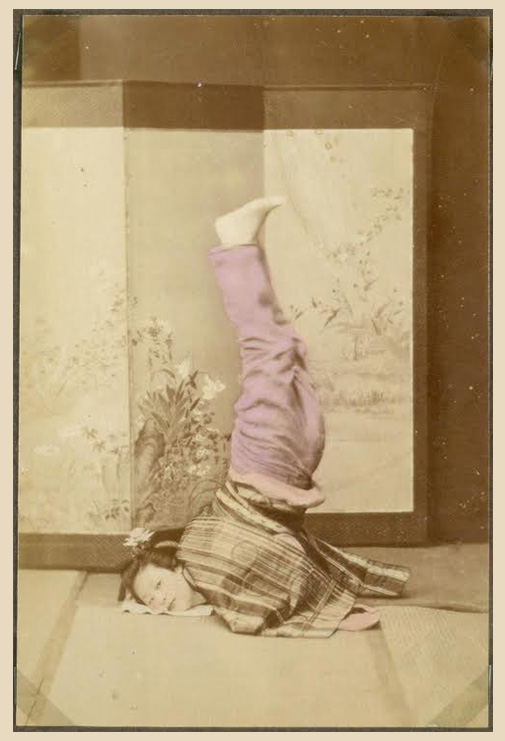 After our quarrel about Rubin's two faces
she unlaced the ribbons of her shoes,
knelt before the Shoji screen as if to pray,
drew a handkerchief from her wrap
on which she gently placed her cheek.
The shawl's wide sleeves disguised
the finer placement of her arms,
though one hand, the left, peeped out,
fingers curled in invitation to draw close.

I settled by her side and watched
as she raised her glorious legs above her head
and held them steady there, though tears
poured from half-closed eyes.

Why do you hurt yourself so? I asked.
I barely heard her reply, she spoke so softly
through the silk petals of her lips. To see the vase,
as you do, she said, from here I see the vase.