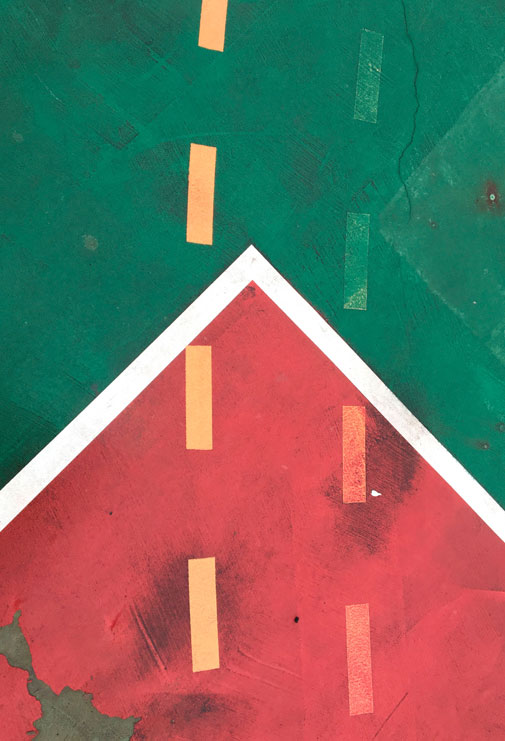 Positive Thinking I & II
I.
There is no need
to see a ghost
where it does not
belong.
A road double-
crossed us and is,
for now, only
a glitch.
Light the bells on
fire, ring lamps
till they deafen
hunger!
Then will you change
our exit route
out to safety,
darling?
(These cracks may be
wide enough for
some million poor
bodies.)
For us they must
have built new high-
ways without speed
limits.
Positive Thinking I & II
When this is all
behind us how
do you want to
be touched?
II.
Peacocks have now
taken over
the streets of this
city.
Somewhere barely
one meal is shared
and then there is
singing.
Which is better:
indignities
or death, world or
virus?
If I could I'd
choose the faded
path to being
undone.
What justice might
we (like love, like
soap) lather, rinse,
repeat?
If I must touch
anything right
now let it be
vision.