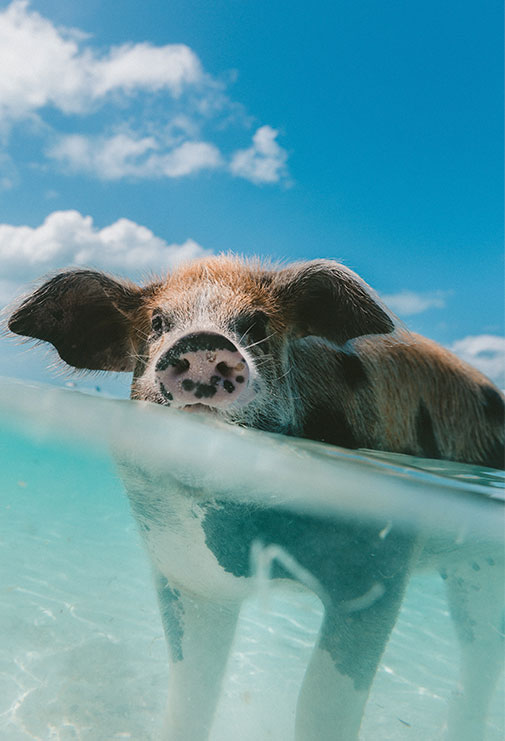 Pigs in Paradise
See how clean and clear this ocean –
no plastic waste, no oil spill, no untreated
sewage discharged into these waters.
This is a safe haven; wallow in
your once-in-a-lifetime honeymoon
experience – every moment
an Insta-moment – no Climate Emergency here,
no need to think about your carbon footprint
or your impact on the local economy.
Shrug away your cares here on Holiday Island,
leave your fears at home. Pound falling, job losses,
rent hikes, hate marches – put it out of mind.
Don't think about the ice caps meeting, flash floods
and forest fires, hurricanes, tsunamis. Extreme weather
doesn't happen here – close your eyes, dream
and doze, oblivious to the tides rising.
Until then, it is ALL GOOD.
Relax. Breath deep. Drink another rum punch.
Feel that heat on your skin.
You're in hog heaven.