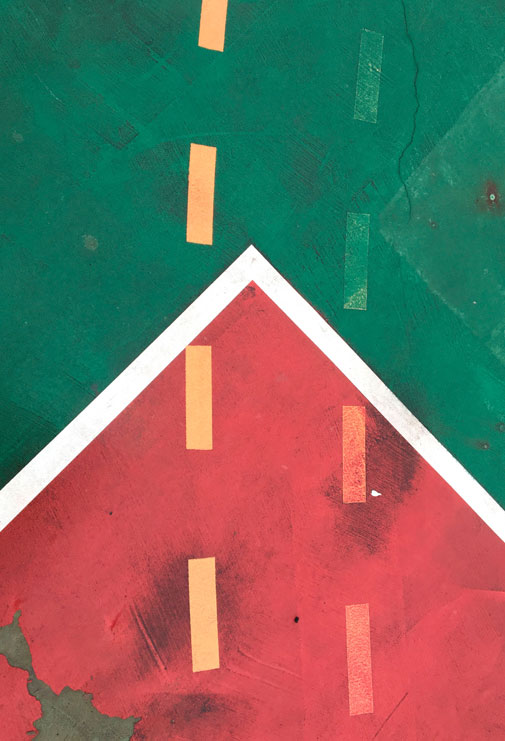 Peeled paint liberates form from form
People may experience:
Sharp angles. Bold colors. Rethoughts. Smudges. Wearing washes.
The average person is uncomfortable with peeling paint.
The average person is uncomfortable with conflicting lines. With collecting water. With boundaries.
No. On average, people like boundaries. Houses. Bodies. Masks.
Clear boundaries, like bold white ones, evidence sides. Here. There, see,
you are with the outliers, which also have average people. Vectors.
Pointing.
Underneath. Concrete,
calcined lime and clay
grip sand. For what seems like, will be, forever.
Scientists tell us forever is made up of change. A procession of endings that contain magnitude and mass.
A time ago, when experts said we were long overdue for a mass extinction,
my daughter would peel book covers down to cardboard and shove them through crib slots.
A dewy damp residual glow, recycled up into a deep desire to watch people dismantled.
A collection of destruction piled up over the years.
Most of the stories, still discernible. They recur. Predictable.
As with lines down a highway that eventually pierce the vanishing point.