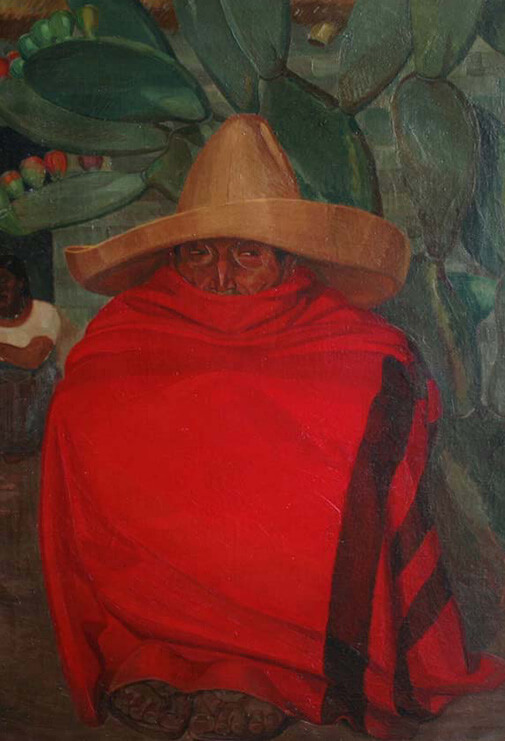 Pancho Villa
It was May 1972. When my husband and I shared that we were driving from Albuquerque, New Mexico, to Chihuahua City, Mexico, the reaction of well-meaning friends, family and casual acquaintances surprised us. Some warned of the many dangers of Mexican roads — armed bandits, potholes, stray animals across the highway and other hazards. Others suggested we fly to Chihuahua and asked why we don't. My clichéd response: "It's a guy thing."
Like many other history buffs before us, we'd been drawn by the idea of a road trip adventure south of the border to visit the museum of Mexican Revolutionary Francisco "Pancho" Villa. On a chilly spring morning, with a killer sunrise over the Sandia Mountains, and little traffic on the road, we drove from Albuquerque to El Paso, Texas, a border city. We crossed the border and cleared customs in Juarez, Mexico, and drove south to Chihuahua City.
Driving through the Chihuahuan Desert early spring was a feast to the eyes — stunningly beautiful jagged mountain peaks piercing the blue sky with moving clouds and a sea of vibrant colors splashed across the endless desert landscape. It was mesmerizing!
We did not encounter gun-toting bandits. But dodging potholes in the Mexican roads was a challenge that kept us driving at a slower speed. Cowboys and young boys kept a watchful eye on animals grazing along the side of the road, so no stray livestock running in front of the car.
After a scenic 8-hour drive, we arrived at the Mexican Revolutionary Francisco "Pancho" Villa's residence known as "Quinta Luz" in honor of his wife, Señora Doña María Luz Corral de Villa, and now also the Francisco Villa Museum.
Pancho Villa
Since Doña Luz enjoys meeting museum visitors, we were instructed to wait in the courtyard. White hair, striking blue eyes, and a mischievous smile, the English speaking 80-year-old widow introduced herself as the "only legitimate wife of Pancho Villa," and joked about her peasant blue eyes. She told us that she'd learned to speak English many years ago when the family had taken refuge in the United States for political reasons. After five years, however, she was very homesick, so they returned home to 'Quinta Luz'.
The elderly widow was excited to have American visitors to practice her English and reminisce with, so we had a private tour of her late-husband's personal belongings and memorabilia — photographs, maps, books, weapons, cavalry sabers, tools, baskets and the McClellan sturdy leather saddles used by Pancho and his men. The museum displays were clearly labeled in both Spanish and English. General Francisco Villa was assassinated in 1923, and his bullet-riddled 1919 Dodge Roadster was on display in the courtyard.
As we thanked and said our goodbyes to Pancho Villa's gracious and elderly widow, Doña Luz smiled and said, "Even though there was much bloodshed many years ago, the poor classes still remember him as their hero, their Robin Hood."