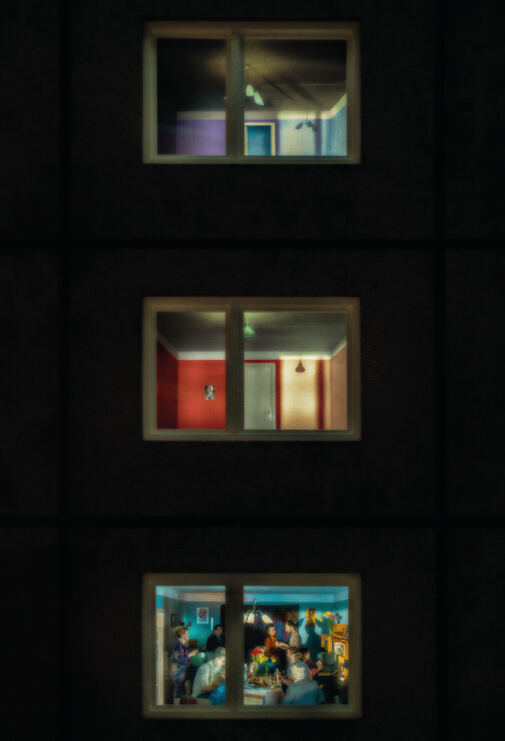 Nobody's Party
The lights are on but Nobody's home.
Across the street red gingham dress and corduroy jacket
Blue heels, leather purse, Spanish plonk in hand.
Watching the festivities, partaking from afar.
Over-dressed, wrong wine, overwrought.
Can't stay inside when the floor is humming.
Fun seeping through the door frames,
Joy vibrating throughout the walls.
Open the windows and the celebrations engulf
1A is having a party again the whole house is invited.
"2A Please come," He said. "Don't stress, its nothing special"
Is that why you're asking me?
"You don't have to dress up or bring wine." He smiled. "Just come as you are"
The little voice screamed into her ear "Don't You dress up, don't You bring wine"
Come as you are! Who's that then.
NOBODY?