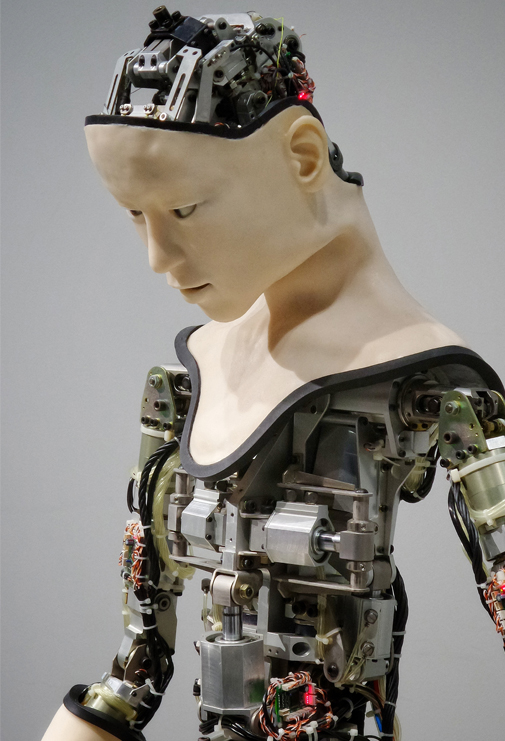 Monsters on the Landscape
In parts I'm metal
clipped, soldered, jointed –
there are bolts on my shoulders
hips, ankles.
Look into my eyes
I am the birth-right, have the necessary
impulse, and, fashion sense...
anticipate fabulous hair
drifting in the wind.
Of course skin
is for your eyes only –
I care not about softness
only motion, vision and knowledge
which may include appreciation
of music.
History is my father;
hard facts are printed
on my retina – I see through them
to discover you and me.
I come. I come bearing
myself into the world like a new mother
bubbling celebration, inviting
compliments and gifts.
Bear with me.
I may blunder around
but my heart's
in the right place.