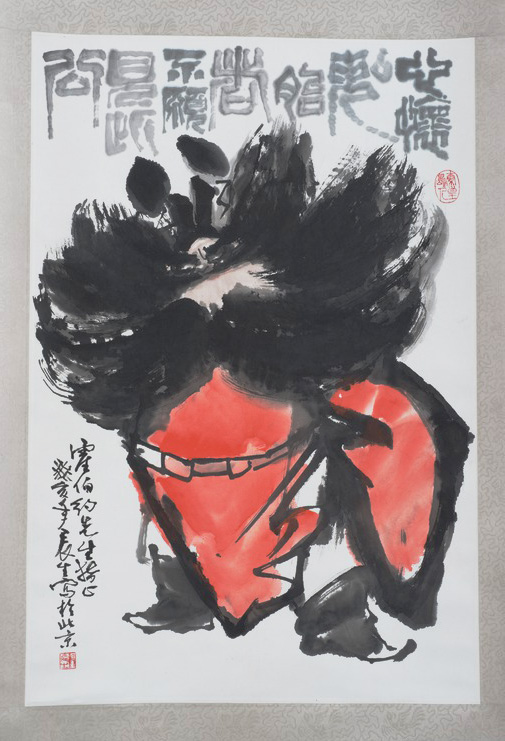 Mongo Drongo vs Tokyo
Look out, here comes Mongo Drongo,
Banging drum like bing-a-bongo;
Hairy crown
And fiery gown,
Inviting you to sing along-o.
I am big and mighty strong-o,
Fear me, bellows Mongo Drongo.
I'm off downtown
To stomp around,
You wanna come and tag along-o?
People flee in panicked throng-o,
Tanks defend, but not for long-o,
Towers tumble,
Buildings crumble,
Nothing stops great Mongo Drongo.
Mongo Drongo marches on-o,
Tokyo is good and gone-o,
Even Godzilla
And that giant gorilla
Are beat, bish-bash-bosh, run along-o.
But now he pauses, Mongo Drongo,
Understands he's got it wrong-o.
He may be da King,
But he's king of nothing,
And he knows that he doesn't belong-o.
Mongo Drongo vs Tokyo
So off he stomps, poor Mongo Drongo,
Bashing drum and crashing gong-o,
Somewhere quiet,
To cause a riot,
And hide his sadness with a song-o.