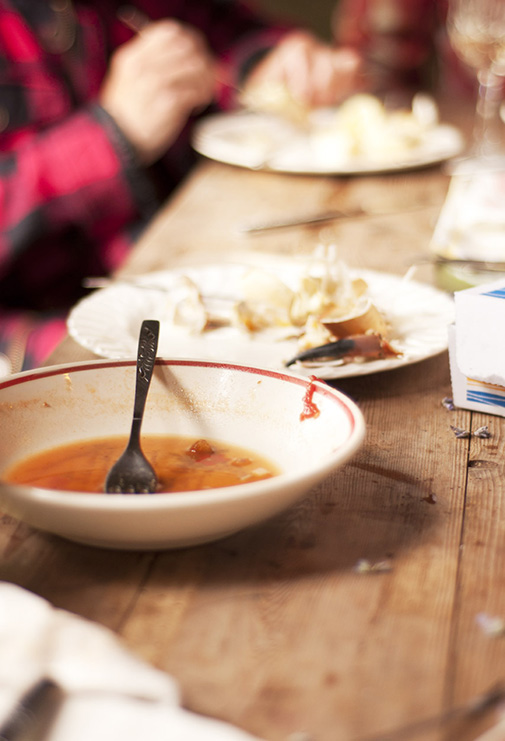 Mistaken Lobster
The table was set before sundown— paisley tablecloth handmade from Jaipur, silver spoons and forks from Sheffield, porcelain dishes from Shanghai and napkins from the store down the road all neatly spread— for the return of our most anticipated family member, the Lost One, the Forgotten One: Tracy Langkamp. Adopted when she was two weeks old, I've never had the chance to catch a glimpse of my younger sister.
"Times are hard Jonny boy. We can't afford another child. We would really love for you to have a sister, but we had to," said my parents to me the day she was taken away by the prim and proper Dutch couple with fertility misfortune, while I stand motionless at the patio sobbing like a fountain. I was two. I had to cry.
The digital wall clock beeped twice at 8 o'clock. Seated in front of me; the gleaming face of Tracy and her accompanying golden locks. My baby sister, the angel. I could see from the faces of mom and dad that they were delighted with how Tracy turned out. Prim and proper just like her Dutch guardians. We were all in smiles but nobody dared to utter a word. Mom proceeded with serving us the first course of the night: a sumptuous lobster bisque.
"I hate crabs, they have eight legs," Tracy revealed, breaking the silence with a sharp tongue of disgust.
"Well, first of all crabs have ten legs. Second, these are lobsters. Lastly, don't you use that tone on me girl, I pushed you out into this world don't you forget that."
Silence continued to smother our little reunion dinner.