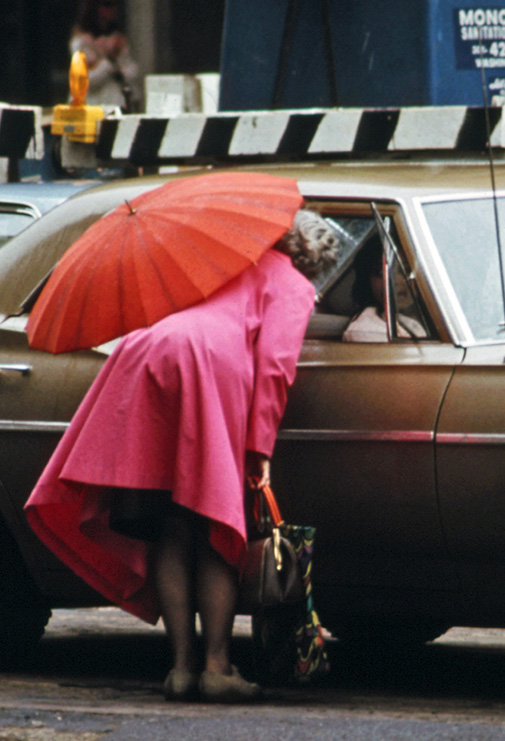 Miss P Catches a Taxi
There are times when catching a taxi
is the only answer.
Floating down through the clouds
to a soundtrack of A Spoonful of Sugar
is all very well,
but landing on city streets
can be a dangerous pastime.

Besides which,
the trope of brolly in one hand
and carpet bag in the other
is a bit of a cliché,
even for an icon like Mary.

Better by far
to use the finger-clicking trick
to transform traditional black
into Vivienne Westwood shades
of scarlet and shocking pink.

The ruse is to hide in plain sight,
where only the most observant
would clock the brolly, the bag,
the feet always placed at ten-to-two.