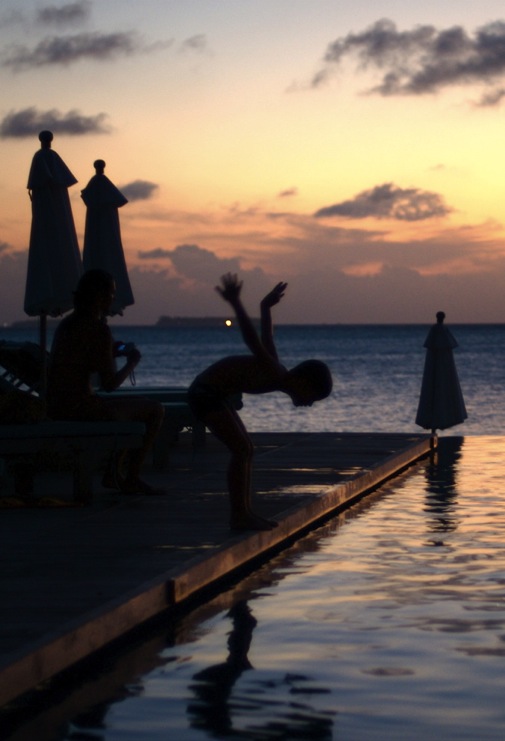 Maro Some Adda
One day we will be able to go back.
We will dive deeper than before, find our old flats that stood proud on the College Road, overseeing the booksellers, hawkers and street traders. At the bottom of our new, old world we will rediscover mountains of books, preserved in the briny water; facsimiles of the classics, Marxist tomes, boys adventures and business textbooks. When we beat the waters and get back to our city, we will find chaat stalls with aloo dam still cooking, kathi rolls ready to eat, piles of smashed clay tea cups waiting to be swept up.

When we have found a way to submerge ourselves, when we are old and weary, I will walk around Fort William. I will listen to the sounds from Eden Gardens, the buzz of a run chase, the throbbing drum of a thumping over. I will sit on my father's bench in Park Circus and maro some adda until the sunsets and it is time to swim back to the house to receive my reunited cousins for dinner and a whisky. Inside the house we will look at wet pictures of Ma, Baba, mashis, pishis and jethas. We will remember them before the water rose and everything drowned.

When I go below the surface, I will ride the tram to the Hooghly and chase the river out of the city. I will damn it at Achipur and it will never threaten our home again. The waters will drain and the buildings will see the hard light of the sun once more. When the shadows cast on Kalighat, I will wait for my didi outside the Basusree and we will watch films together until I am so tired I snore in the seat and she hits me awake with pretend anger.

But until I can dive in, I will remain up here. I will continue to stare beneath the surface. I will wait for a signal, some sign from someone to tell me everything is as it once was and we can dive in together to the old city, our city. We will no longer have to remember it by the pictures on our camera.