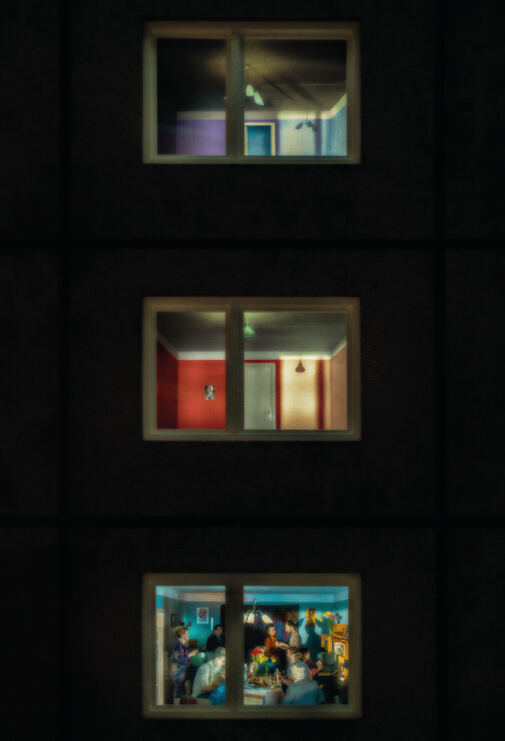 Looking Through The Windows
The windows are all aglow.
A cacophony of colour
giving glimpses
of other people's lives.
Snapshots into different worlds.
Shapes still
and moving.
A little exposure
sometimes
a mystery revealed.
Stories to be told
from different imaginings.
A cacophony of colour
Tati-esque
as if Monsieur Hulot
has taken his vacation
with Mon Oncle
in the twenty-first century,
until the lights go
out.