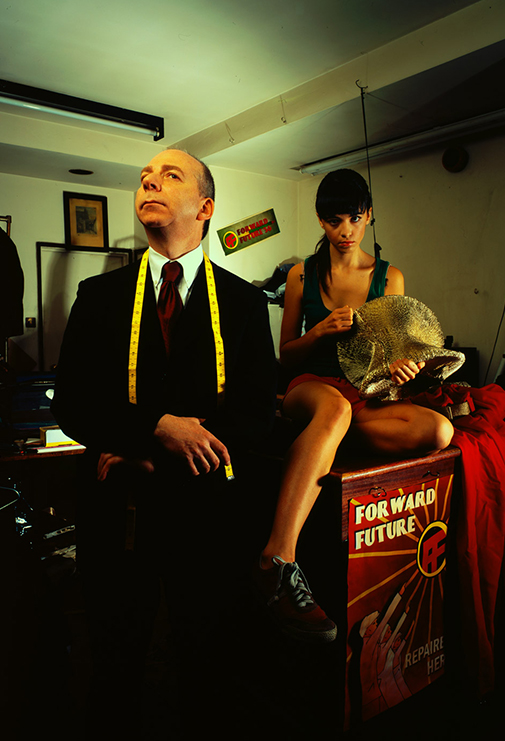 London Fashion Week and The Bespoke Tailor
They're all Damien Hirst: bright ideas and fancy sketchbooks
and then they want the technicians to do the hard graft.
Someone who can handle themselves with made-to-measure,
cut patterns to suit the form, tease the cloth through the mangle.
Try it themselves and they're little more than bodgers;
most of them can hardly baste a couple of seams together,
wouldn't recognise a bolt of interfacing if they fell over it.
They think they can sew, but they're hardly Tweed merchants –
they'd do a better job of slicing turf than cutting fabric.
And their buttonholes! Even on soft cloth they're like crushed beetles.
So they turn up here, with drafts and designs like Clapham Junction,
and expect us to make a proper skiffle of the job. Always rushing.
"The show's next week," they say. And they flash a bit of leg
expecting that to make a difference. They've read the nap wrong.