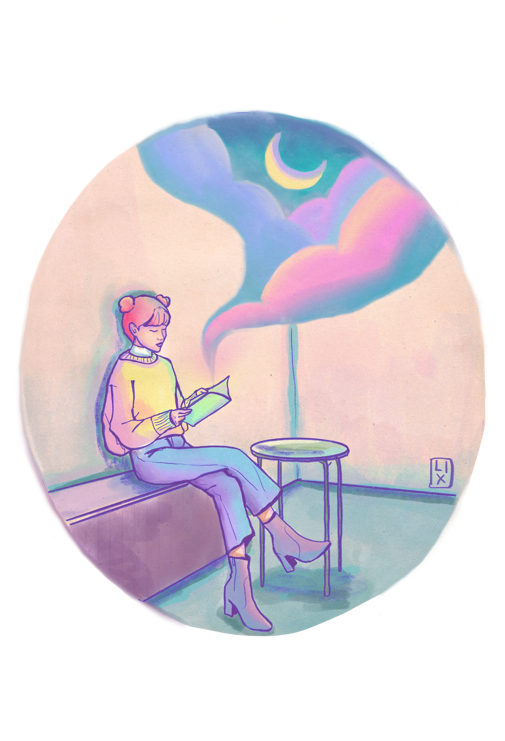 Little Girl Reading: An Autobiography in Haiku
I.
Little girl reading
Imagination firing
Escaping her plight
II.
Lost in hope and dream
Safe where no man can touch her
In another world
III.
What is she reading?
Mystery or nonfiction?
An adventure tale?
IV.
It does not matter
She is building up muscle –
The most precious one
V.
This magic carpet
Will let her soar far beyond
Her reality
VI.
Little does she know
That this will one day help her
Maybe save her life
Little Girl Reading: An Autobiography in Haiku
VII.
She has an inkling
That something profound awaits
If she turns the page
VIII.
A great catalyst
It will be her ticket out
Of her misery
IX.
Out of poverty
Out of the hell she was born to
Out of violence
X.
She will still carry
Intergenerational
Traumas in her soul
XI.
But she will not add
Any fresh weight to the cross
She forever bears
XII.
No, there will be days
Of sunshine and of smiling
Because of these books
XIII.
The ones she reads now
So very voraciously
Thirsting for knowledge
Little Girl Reading: An Autobiography in Haiku
XIV.
Eventually
Her books will take her away
From her sad prison
XV.
They will take her far
On to college and beyond –
A family first
XVI.
Succor for the soul
They will give her what she wants
And needs so badly
XVII.
Something so precious
A gift no person can give –
Her own Freedom sweet?
XVIII.
What to do with it?
She will shun all convention
And its oppressions
XIX.
She will laugh and joke
She will taste true wanderlust
And lift others up
XX.
These books she reads now
Will have great consequences
And major impacts
Little Girl Reading: An Autobiography in Haiku
XXI.
Her heart knows the truth
She feels it in her marrow
What each page will bring
XXII.
So, she just reads on
Ignoring all the mocking
All the jealousy
XXIII.
And the derision
Putting the hate behind her
As she turns the page
XXIV.
Reading her heart out
She devours every word
Sensing Freedom waits