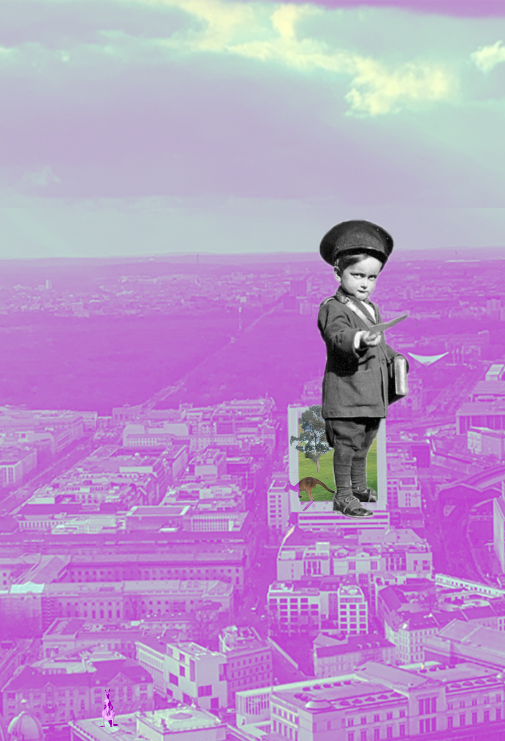 Like Father Like Son
I wanted to be like my father,
to follow in his footsteps,
or rather,
his wheel-steps
as he drove his tram along the shiny rails.
We played the game constantly to give me practice
but I couldn't quite get the hang of driving.
I was scared of crashing and tumbling on to the city streets.
So he bought me a Conductor's uniform
and a bag for the money and tickets.
He drove and I sold the tickets.
It was a good compromise.
I think about it now as I look down on the city,
with its streets and green spaces
which no longer have trams.