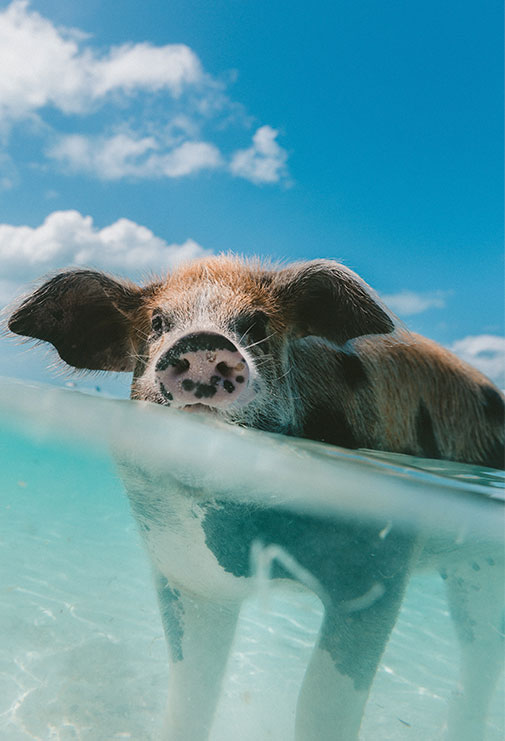 Lies About Pigs
Please don't believe lies about pigs in muck;
today's pig is not tomorrow's bacon;
and don't expect me to bring good luck.
I love to swim in a cool clear ocean
beneath azure skies and gentle cumuli;
most nights I'm tracking stars and planets –
I really don't like to boast about it unduly –
I pride myself on my excellent habits
and I'm smart, with poetry in my blood.
All the same, on second thoughts, I can't resist
the urge sometimes to bathe in mud.