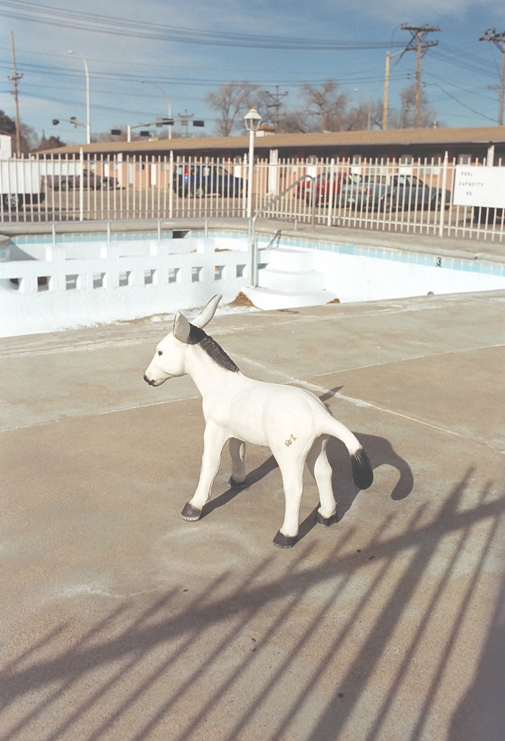 Last Resort
NO OTHER LEISURE COMPLEX IN WALES OFFERS SUCH A WIDE RANGE OF VALUE PACKED MODERN ENTERTAINMENT ALL INCLUDED IN THE ADMISSION FEE!
Prestatyn Sands, Parkdean, Greenacres cannot compete. Nor Mosney, Filey, Ayr, Trobolgan. It is fair Pwhelli for us, grandfather. Cryogenic beaches and mountains even you wouldn't pick a fight with.
Bag packed: travelshop brochure, JVC camcorder plus new tapes still fresh in cellophane, jerseys with collars popped in Cantona fashion and two cartons of Rothman's.
-
You grip my wrist to steady it, first in the bucket of ice and next in the bucket of boiling paraffin wax. In the dead mountain air the wax contracts around my fingers. You peel it slowly around the palm, praising my stoicism, and give me my trophy: a third hand, formed to perfection. Behind the camcorder lens you shout "give us a wave!". I raise the waxen duplicate aloft in raw glory.
-
52.905508, -4.332166: coordinates of our two great misadventures.
-
Do you remember? In the ballroom your eye trains on Cynthia, runner-up in the Glamorous Gran contest, Pimms-drunk, rouged and draped in tinsel sash, resonating prestige.
Last Resort
She slur-talks about Wiltshere, showbands and distant Irish family. You feed her a story: Ringo Starr postponed his wedding to play a show in this very holiday camp. 1973. It's true. His palm prints are engraved by chalets no.s 12 - 18, if you want proof. "The Hollywood Boulevard of North Wales".
This is her final evening in the leisure camp, but you are not one to be beaten by futility. You make a date to place her hands in the moulds of the hands that made Helter Skelter.
And mine: Cynthia Jr. Jr. Three years older, a whole 11. A face to make a boy scale the Snowdonian peaks in fibreglass composite chairlifts or pedal across lakes in leaking polyethylene swan-boats. I imagine us diving hands-clasped into the Waterworld pool so deep that her Casio watch fragments, paralysing time.
Instead we suck hard on sticks of cerise rock sugar under four-colour spotlights, Eagle-Eye Cherry looping through a fizzing tannoy.
Tomorrow comes to take me away. Epileptic with oxytocin I offer a memento: my third hand, already disintegrating. She taps it on her nose, then on mine. Her grandmother bundles her into a Sterling caravan for the long trip back south.
-
My cracked wax finger rests somewhere now in a Swindon terraced house, like Ringo's hands in Gywnedd and yours, grandfather, underneath a white marble slab in St. Brigid's.