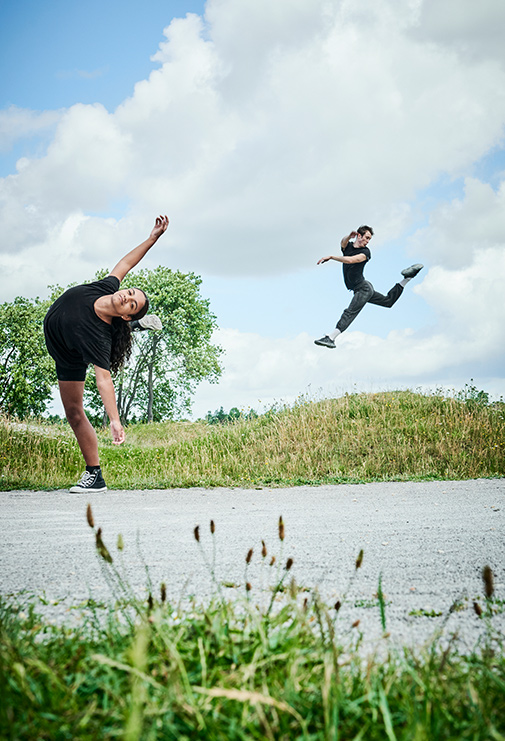 July
I walk my dog through the park where children
lie on yoga mats stretching and sighing
when the instructor calls break and football
shirts whizz past me because the captain times
the boys' laps whilst a family trundle
over the grass, laughing.
You could almost
believe we are free. Narrow alleyway.
Ears flung back in the wind like the white wings
of a plane, my dog races but the lead
pulls taut. Someone is coming. I side-step,
shrink as small as possible, hide and wait.
I watch a party of ants by my feet.
Two butterflies tango. Pink roses poke
their heads out, yearning for warm, yellow touch.